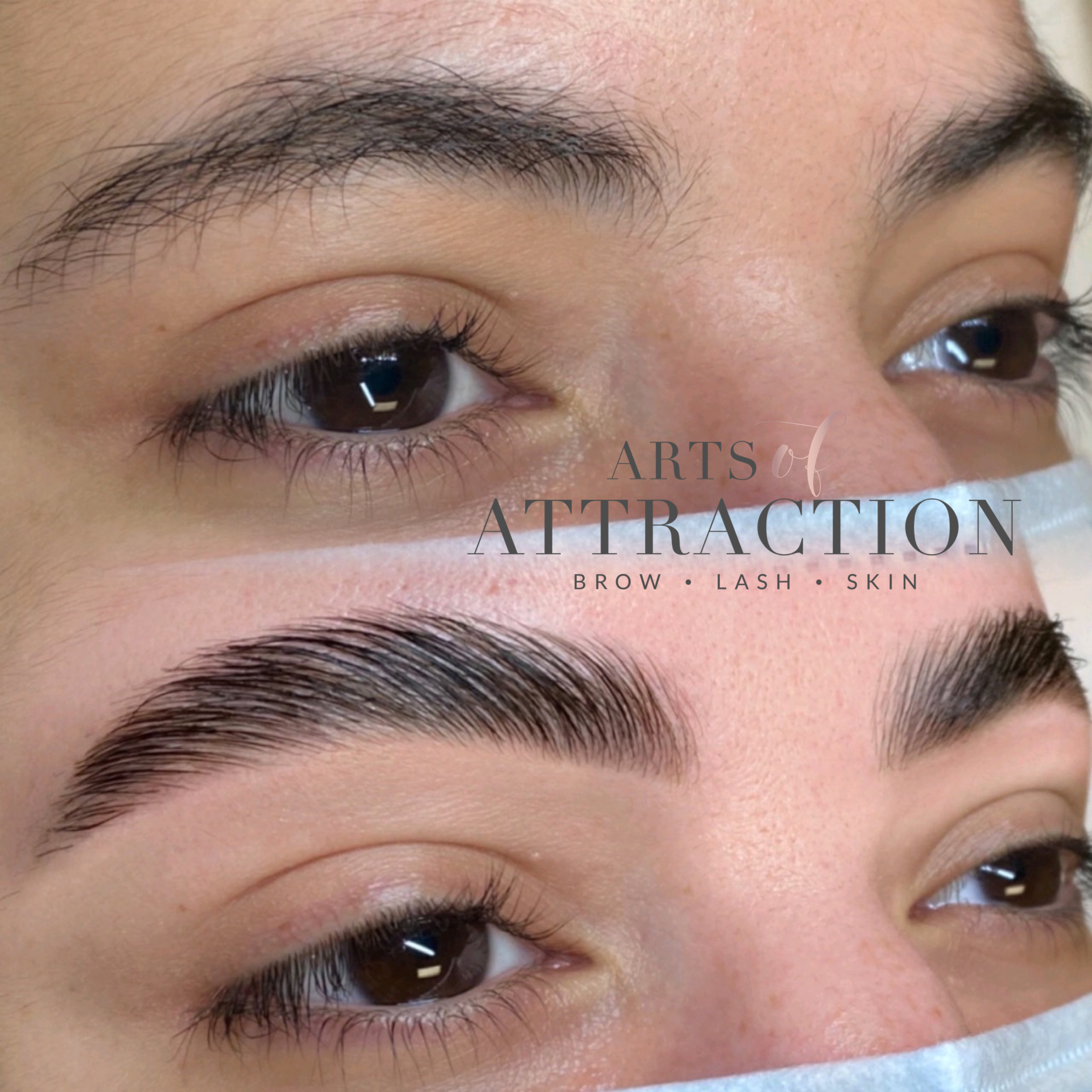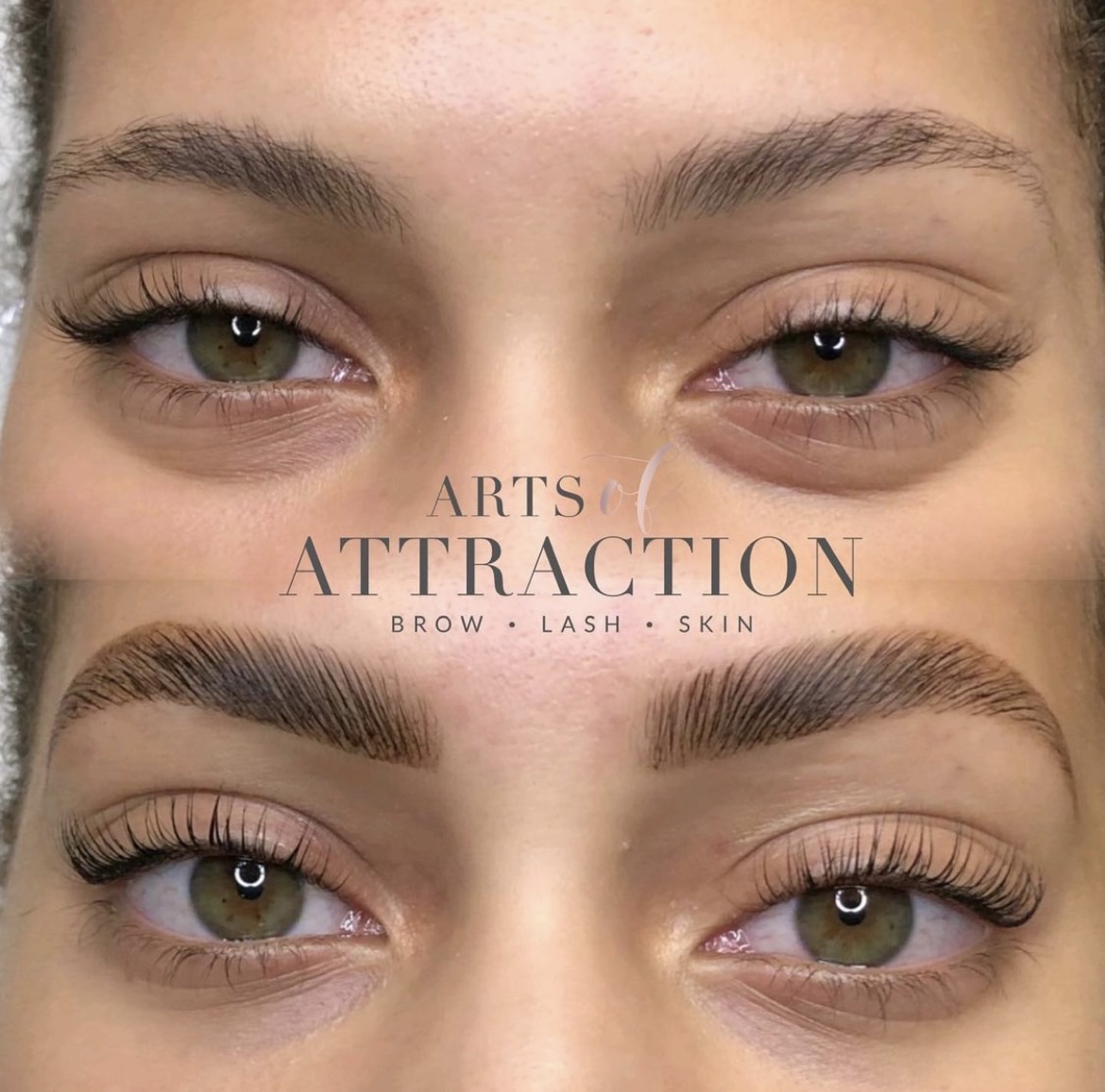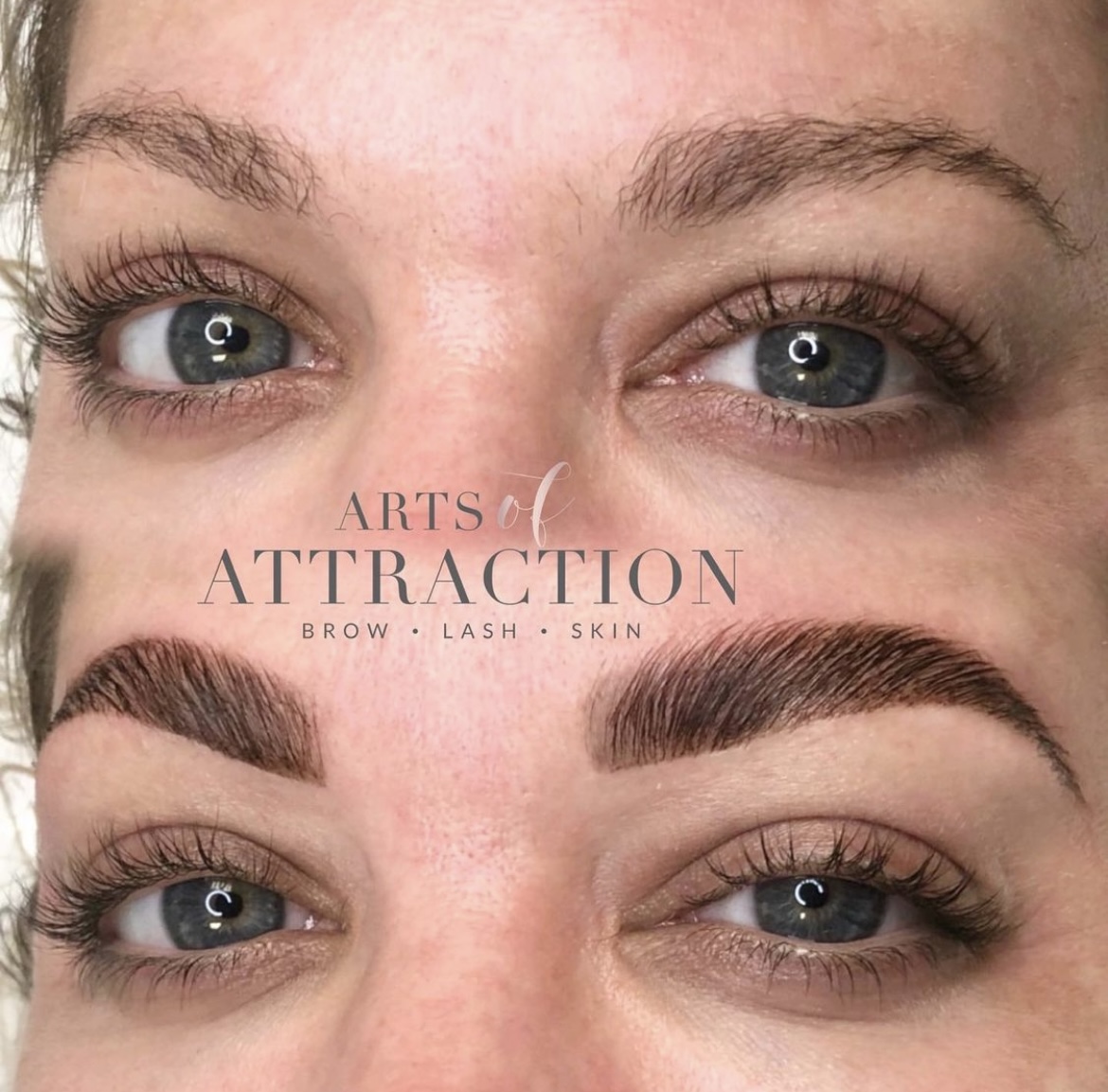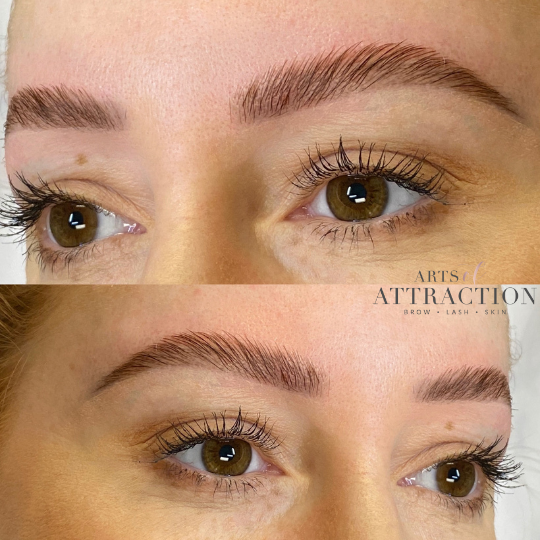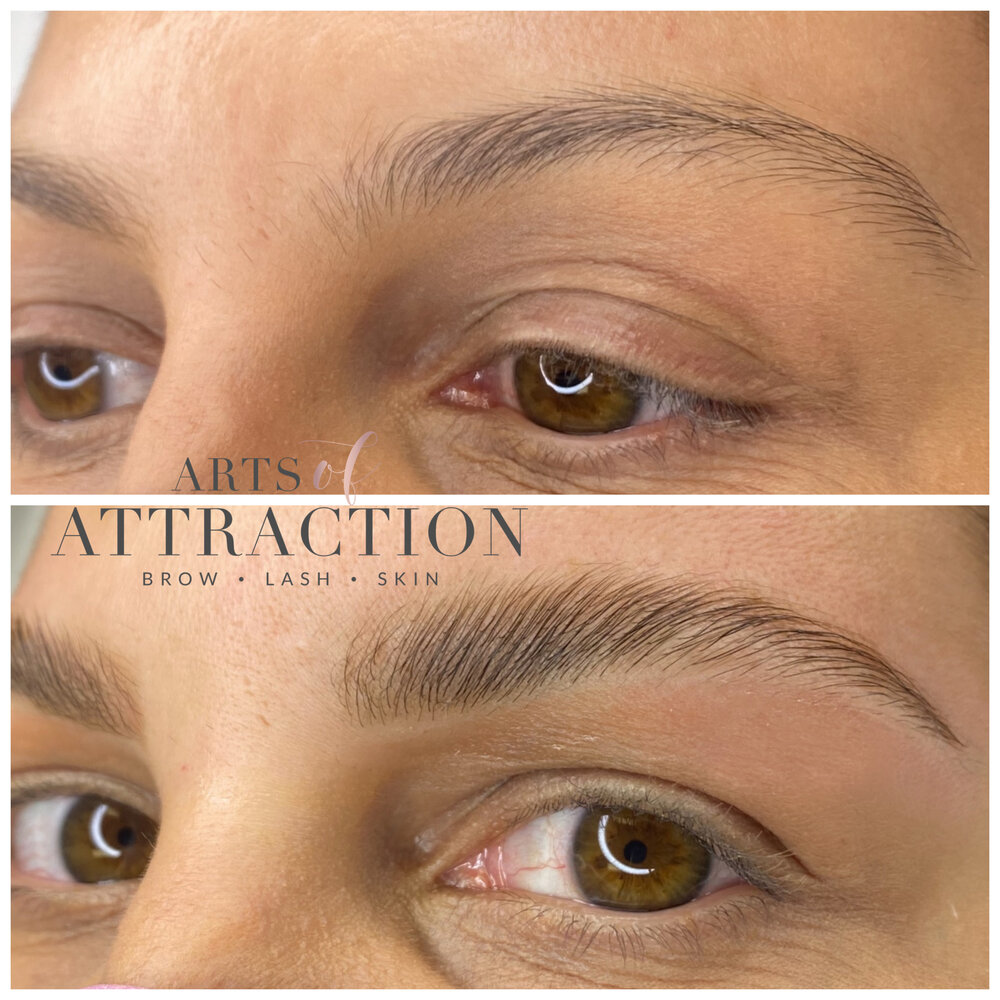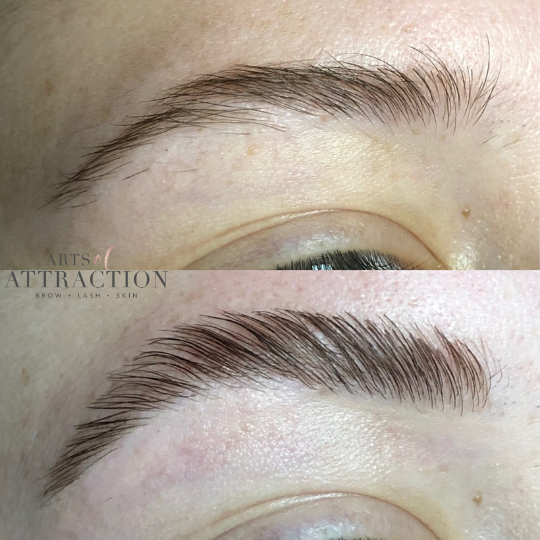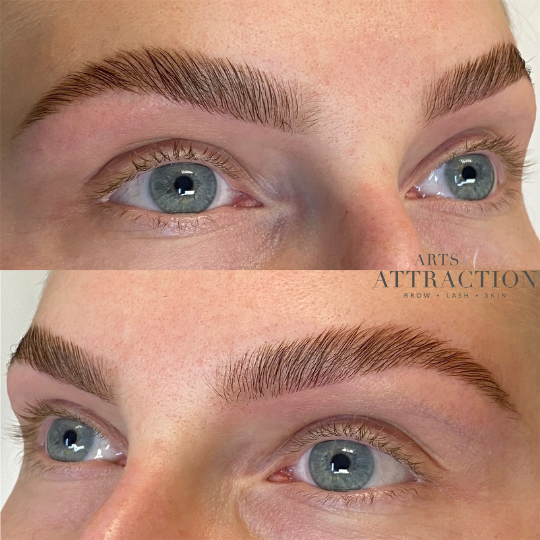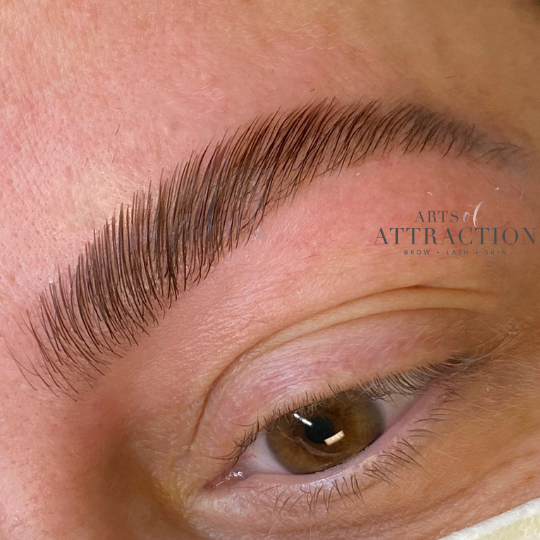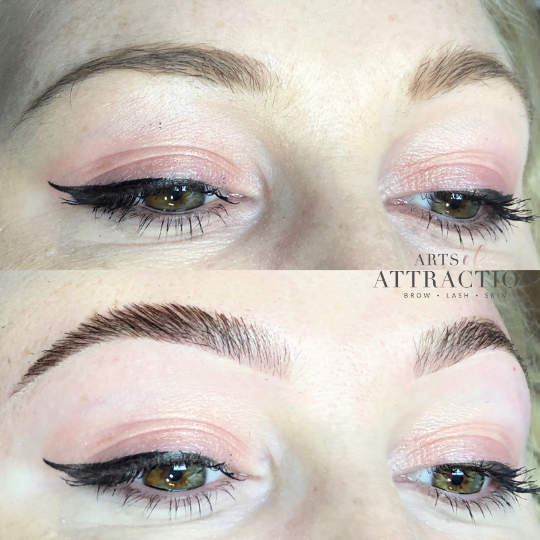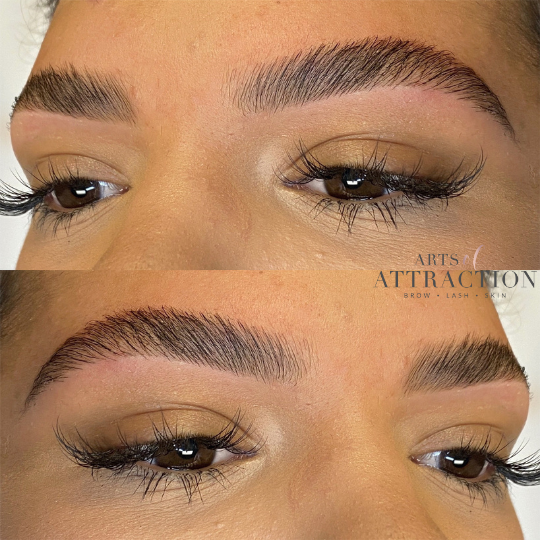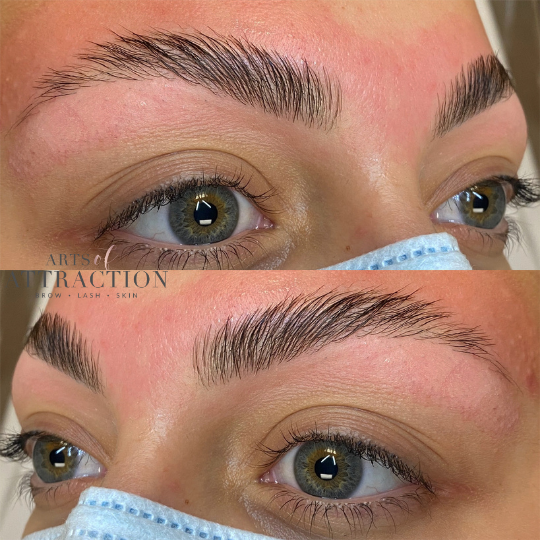 Brow lamination is a new, innovative beauty treatment that has continued to grow in popularity, recreating the trending look of thick, bushy brows. Brow lamination is great for those who love a 'brushed-up' look but can't seem to tame their brow hair due to it being too straight or fine. This will last 4-6 weeks.
Brow Lamination w/ henna and wax technique fills in the gaps of your eyebrows, giving them a fuller-looking shape. It creates the illusion of almost double the amount of hair, giving a totally new brow to flatter and open up the eyes. The henna can last up to two 2 weeks.
All brow treatments come with a trim, wax, and shape to perfection!
Brow Lamination Services
Feather Brows: $75
Feather w/ Henna & Wax: $95