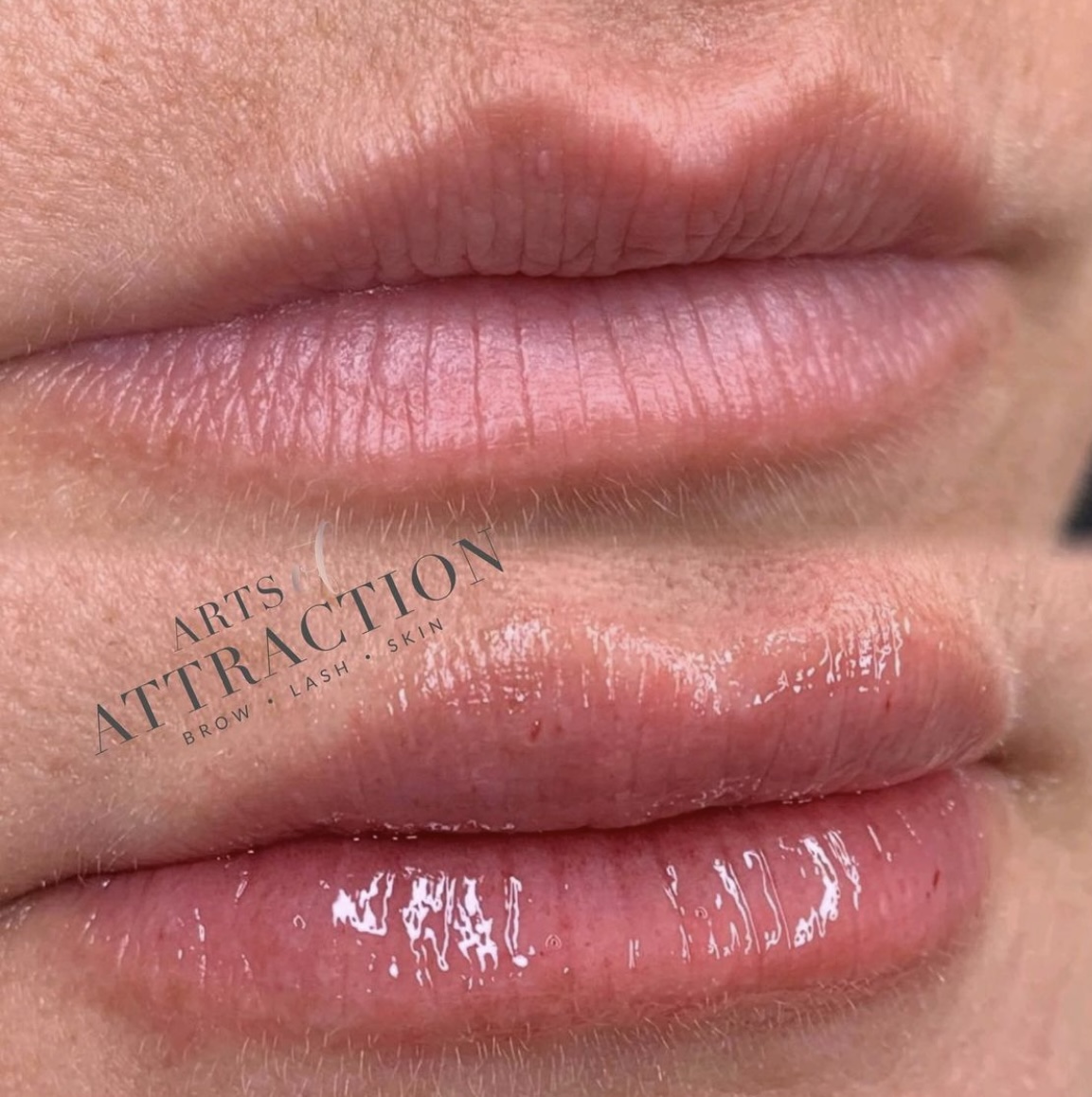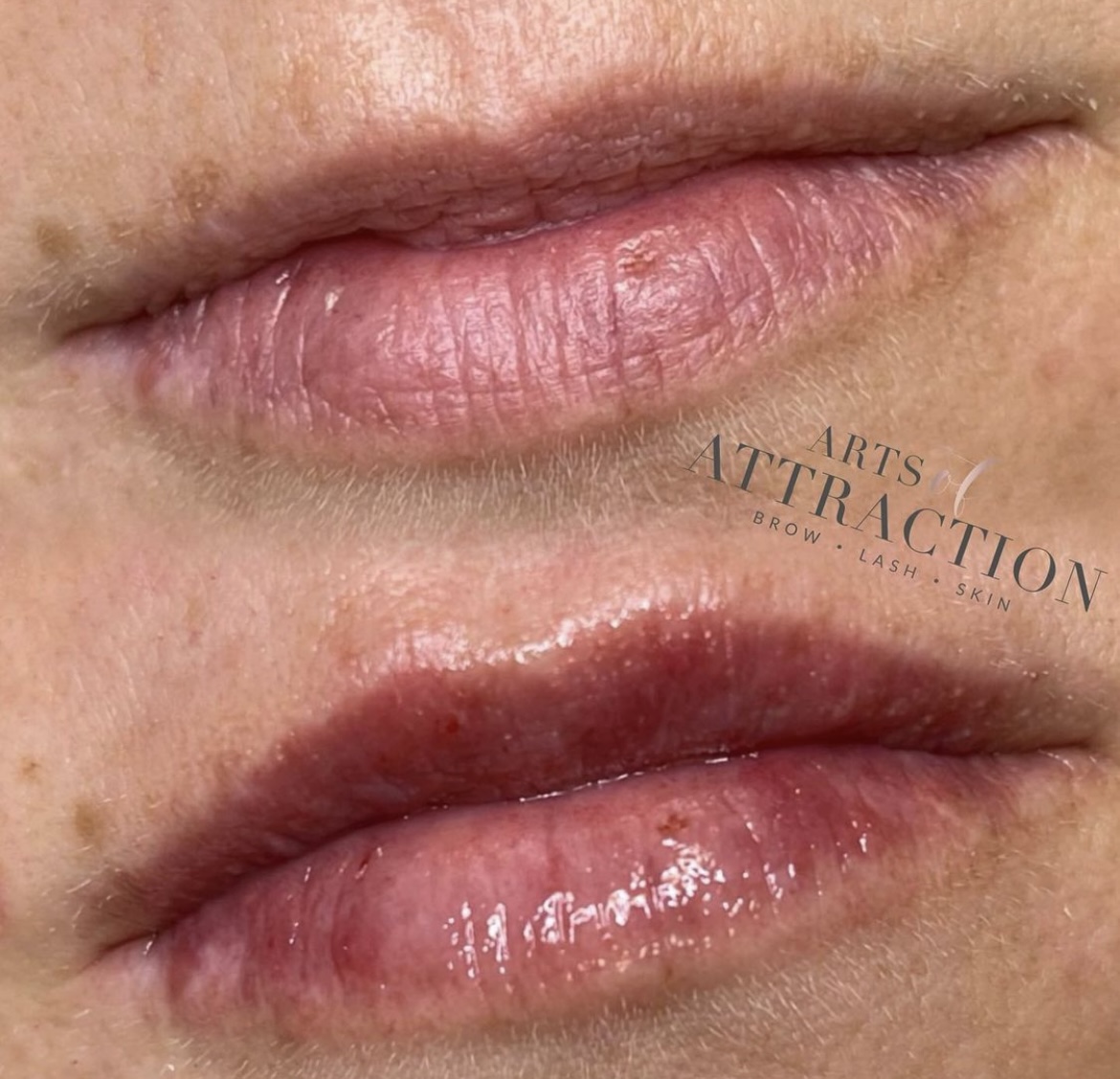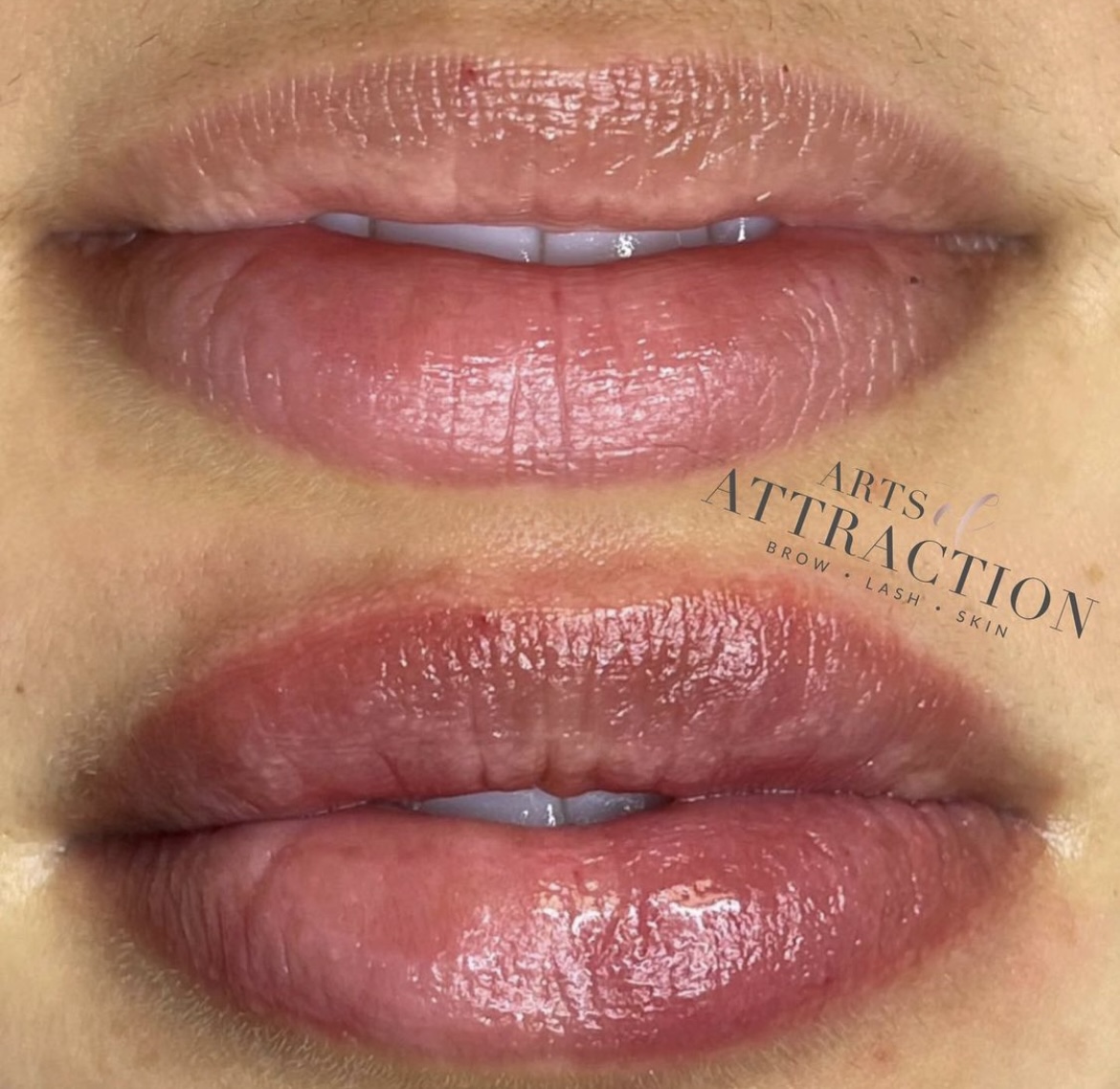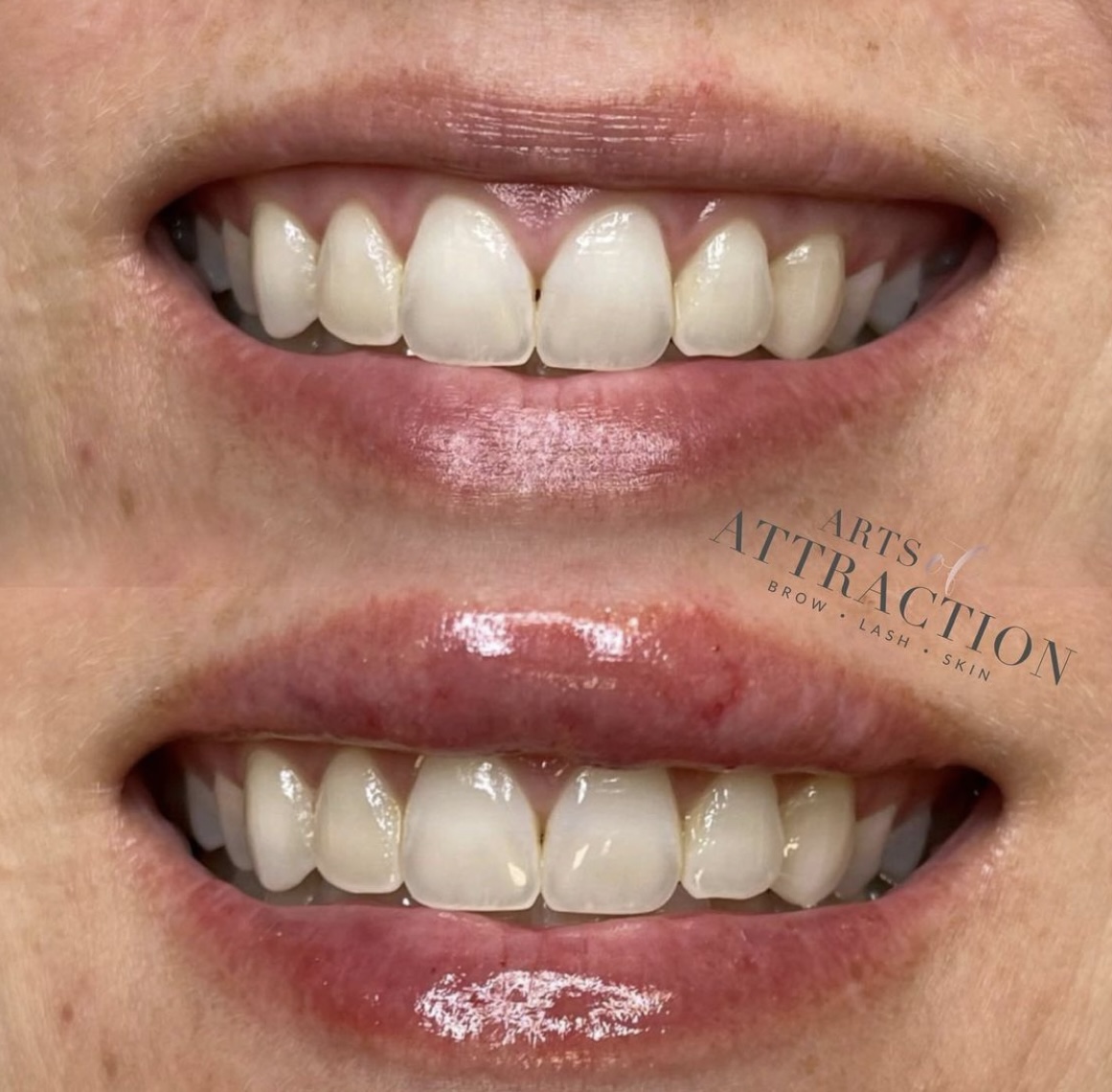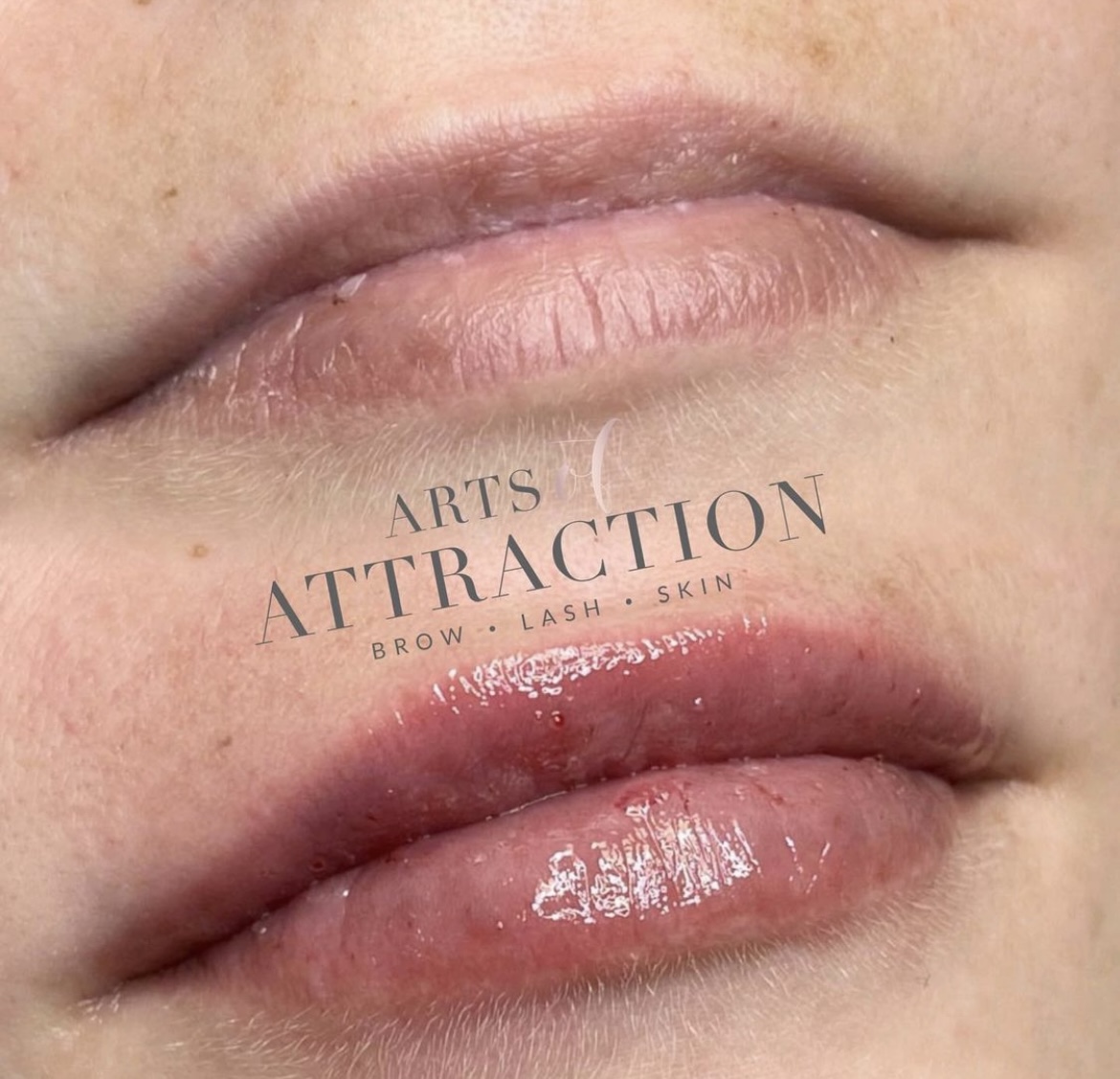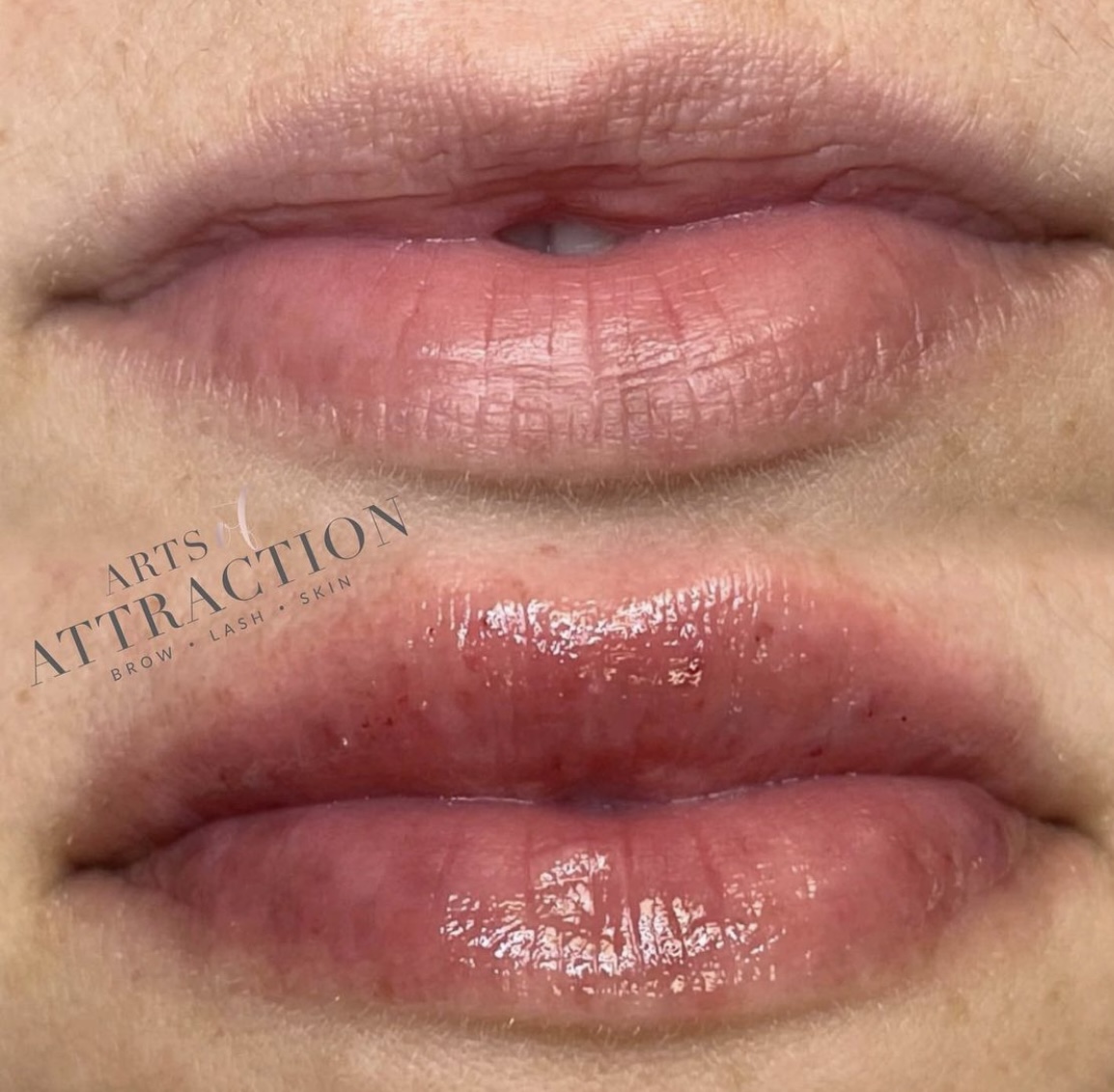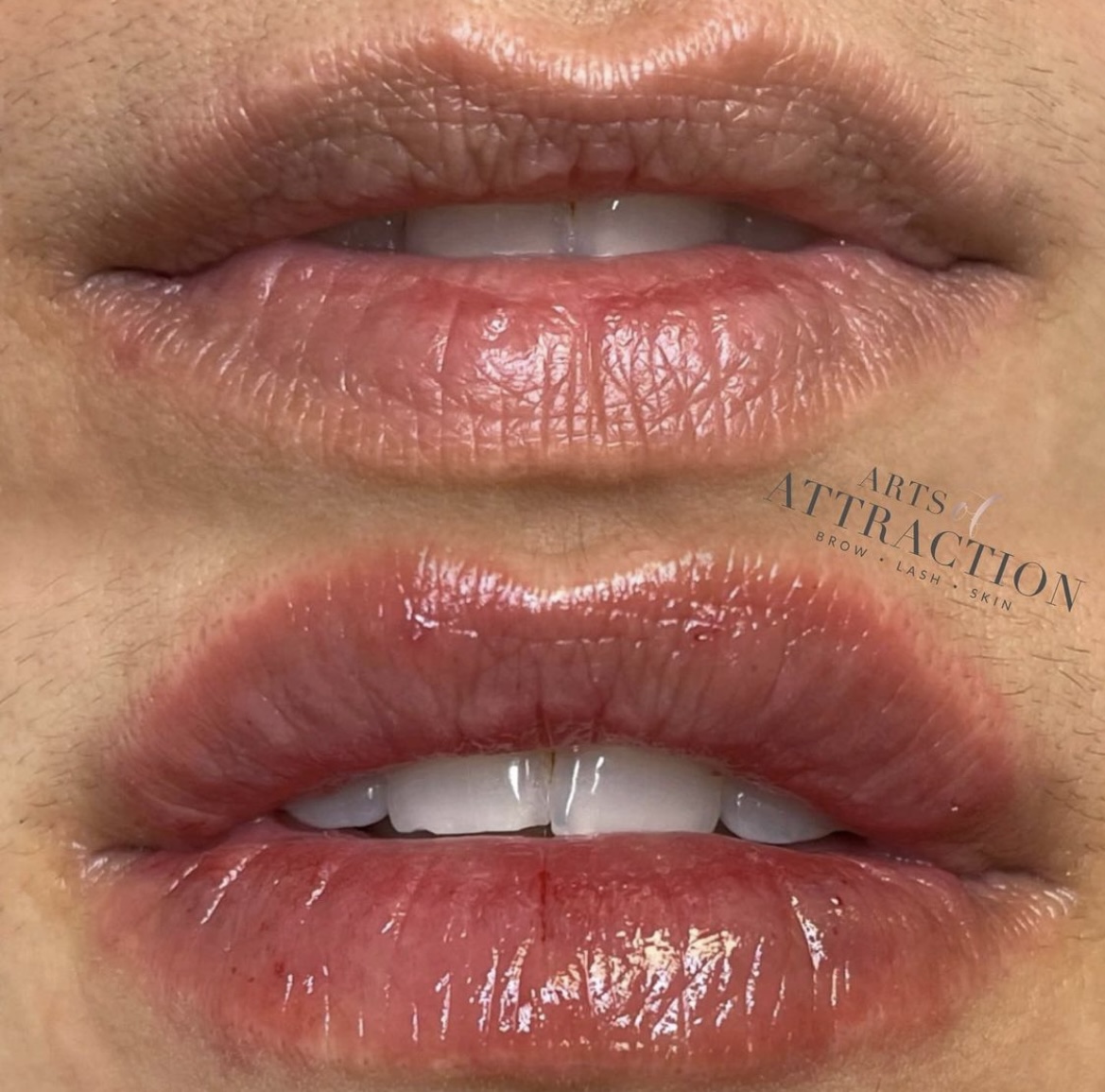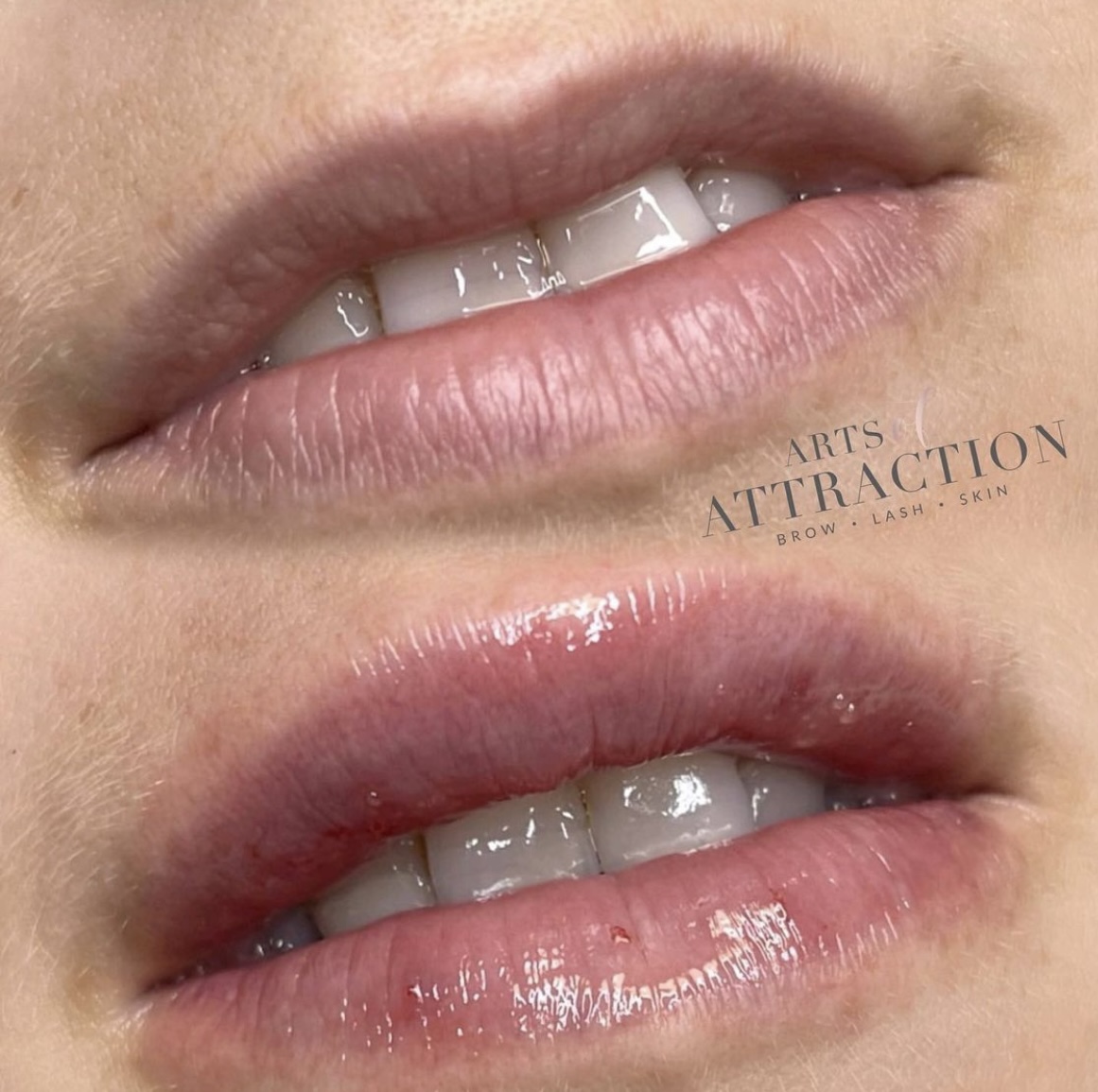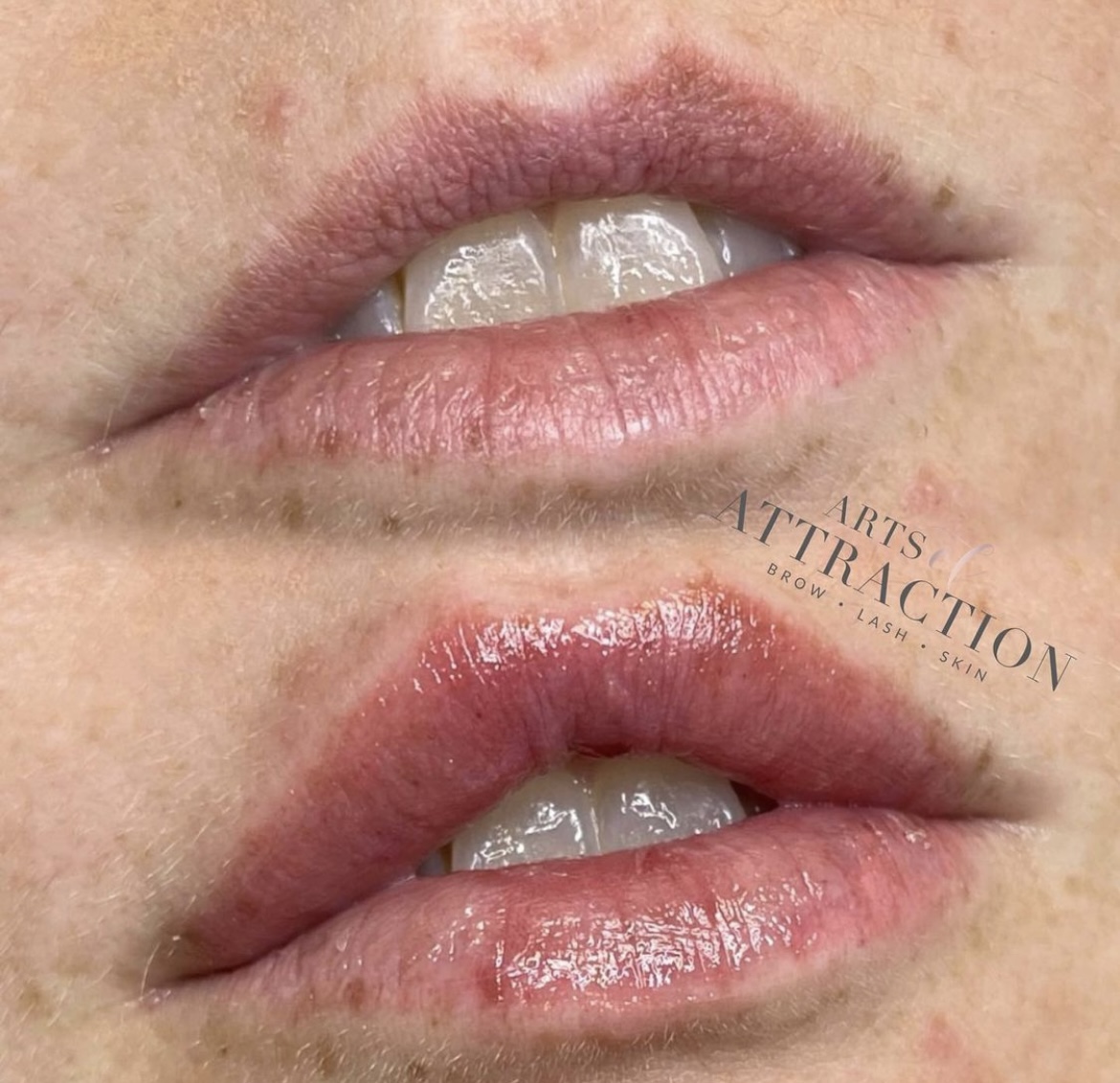 Lip Infusion Treatments
1ML: $300
2ML: $400
3ML: $500
4ML: $600
Hyaluronic Lip Infusion
is a great option for those who desire naturally fuller, more plump lips without the use of a needle. With this Infusion Service, we are also able to add on areas where there may be fine lines, or signs of the natural aging process.
Hyaluronic acid
, also known as hyaluronan, is a clear substance that is naturally produced by your body. The largest amounts of it are found in your skin, connective tissue and eyes.
A $100 non-refundable deposit is required in order to book any form of semi-permanent makeup.
**Other areas of the body including areas that have fine lines can also be infused.
How Long Can I Expect to See Results?
Results will vary from person to person, most clients will see results lasting up to 3-4 months.
How Long is a Typical Appointment?
A typical appointment will be approximately 45 minutes. The appointment includes the initial consultation where we will discuss expectations and desired results, a light cleansing and exfoliation of the area (if needed), and the infusion.
What is the Infusion Process?
The infusion process consists of a mild compression of Hyaluronic Acid placing it in the desired areas to create natural fullness that may have deflated over time from the natural aging process. This service is a great addition to those who have had filler because the Hyaluronic Acid links to the filler or molecules and naturally builds on each other.
How Do I Determine the ML Amount that I Need?
Through the process of the consultation we will walk you through each step, and will make sure that your desired results are taken into account. You may come back after 2 weeks if desiring additional ML, additional cost to be determined.
*Disclaimer: Results vary from person to person. Additional ML may be desired dependent on how the Hyaluronic Acid is metabolized by your body.
Note: Please refrain from taking any form of a blood thinner at least 48 hours prior to your appointment, this includes, but is not limited to: Alcohol, Ibuprofen, Aspirin, Fish Oil, Turmeric, Coffee(caffeine), etc.
Who Would be an Ideal Candidate?
Those who desire naturally fuller, more plump lips without the use of a needle.
Those who are looking to have a natural plump, nothing drastic.
Those who are looking to add back rejuvenation and youthfulness!
Who is Not An Ideal Candidate?
VERY IMPORTANT: If you have ever had a fever blister obtain the prescription drug Valtrex and take 7 days prior to your procedure and 7 days after.
Cannot have had Microneedling (or any similar treatment that opens the skin) 2 weeks before & 2 weeks after
Under the age of 18
No Botox of fillers 2-4 weeks before procedure
Pregnant or Nursing
Diabetes
Glaucoma
Skin diseases such as psoriasis, eczema, and undiagnosed rashes or blisters on the site that is to be treated
History of cold sores (if so, consult with your physician. Many clients avoid cold sore breakouts by taking a Valtrex cycle prior to their appointment)
Allergies to makeup or colors
Easily triggered post inflammatory hyperpigmentation
Transmittable blood conditions like HIV or Hepatitis
Active skin cancer in the area to be tattooed
Hemophiliac
Healing disorders
On any kind of blood thinners (consult with your physician)
Uncontrolled high blood pressure or mitral valve disorder
Accutane or steroids (consult with your physician)