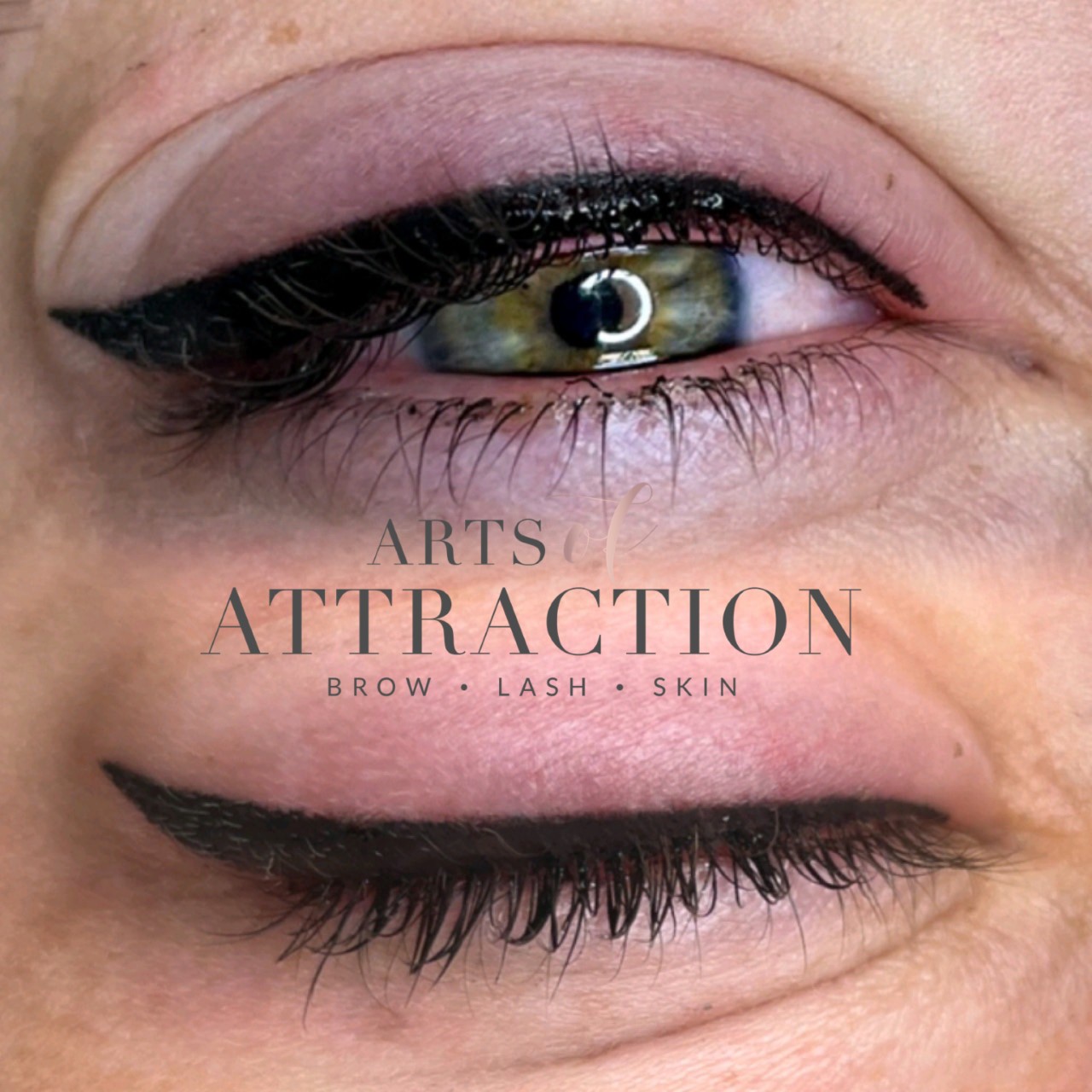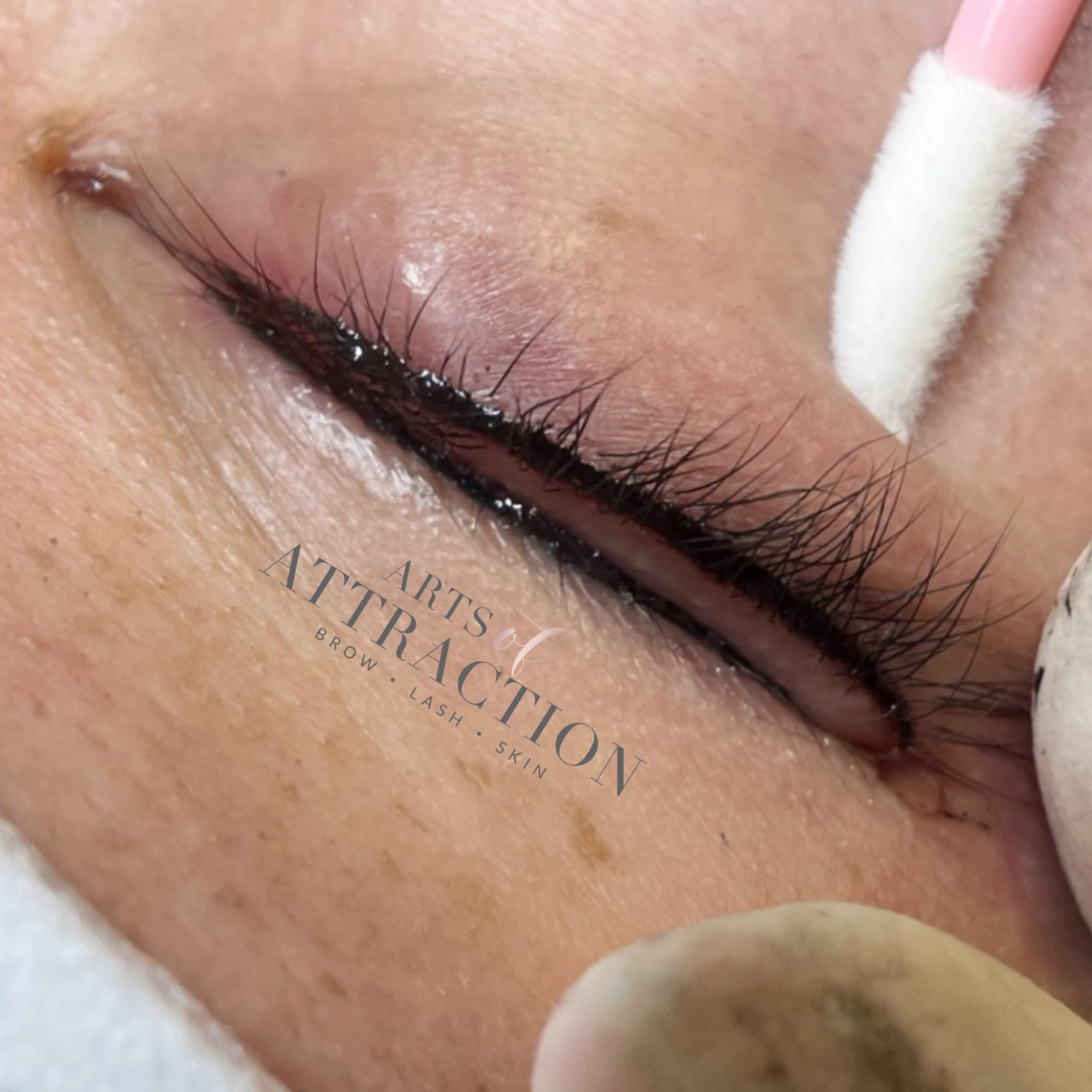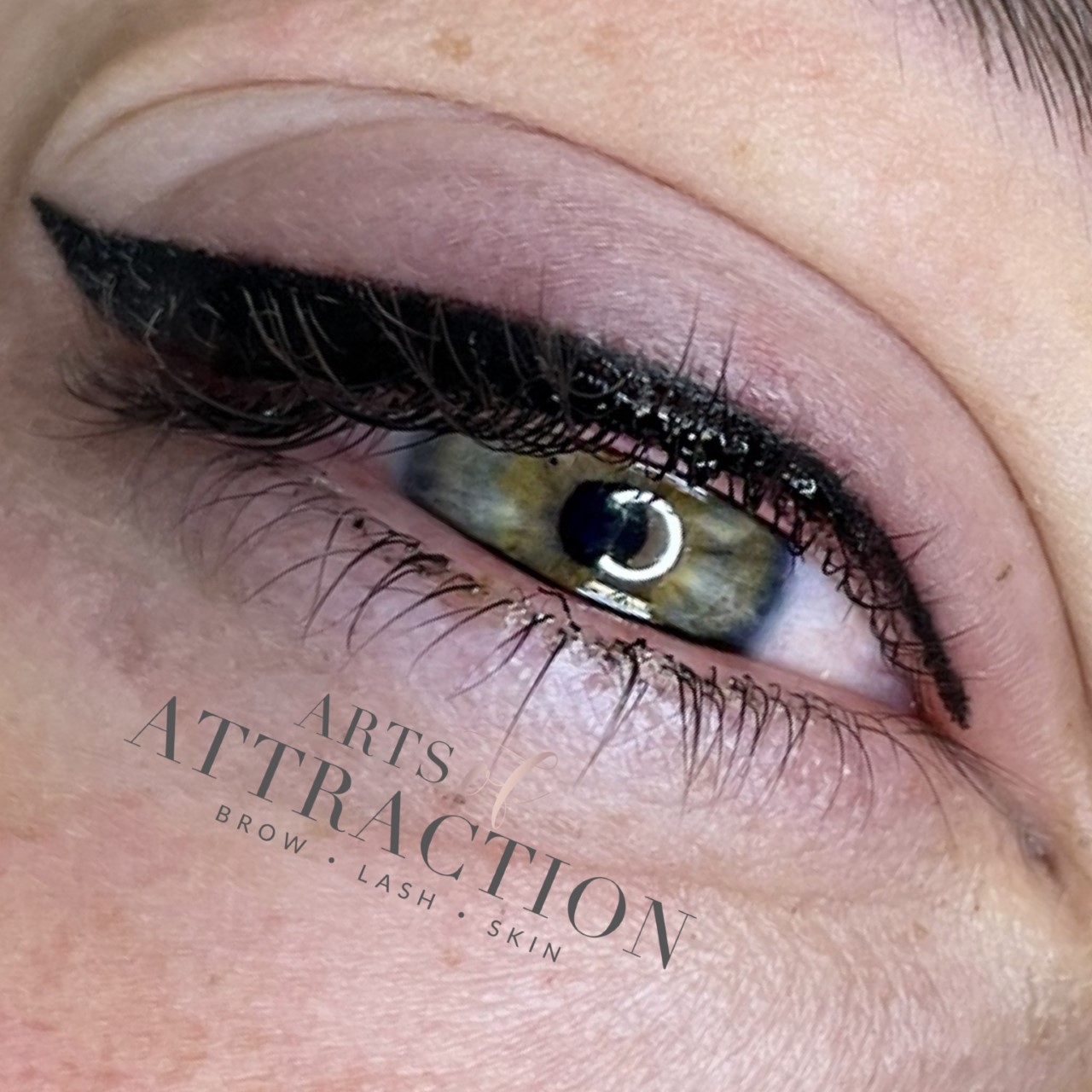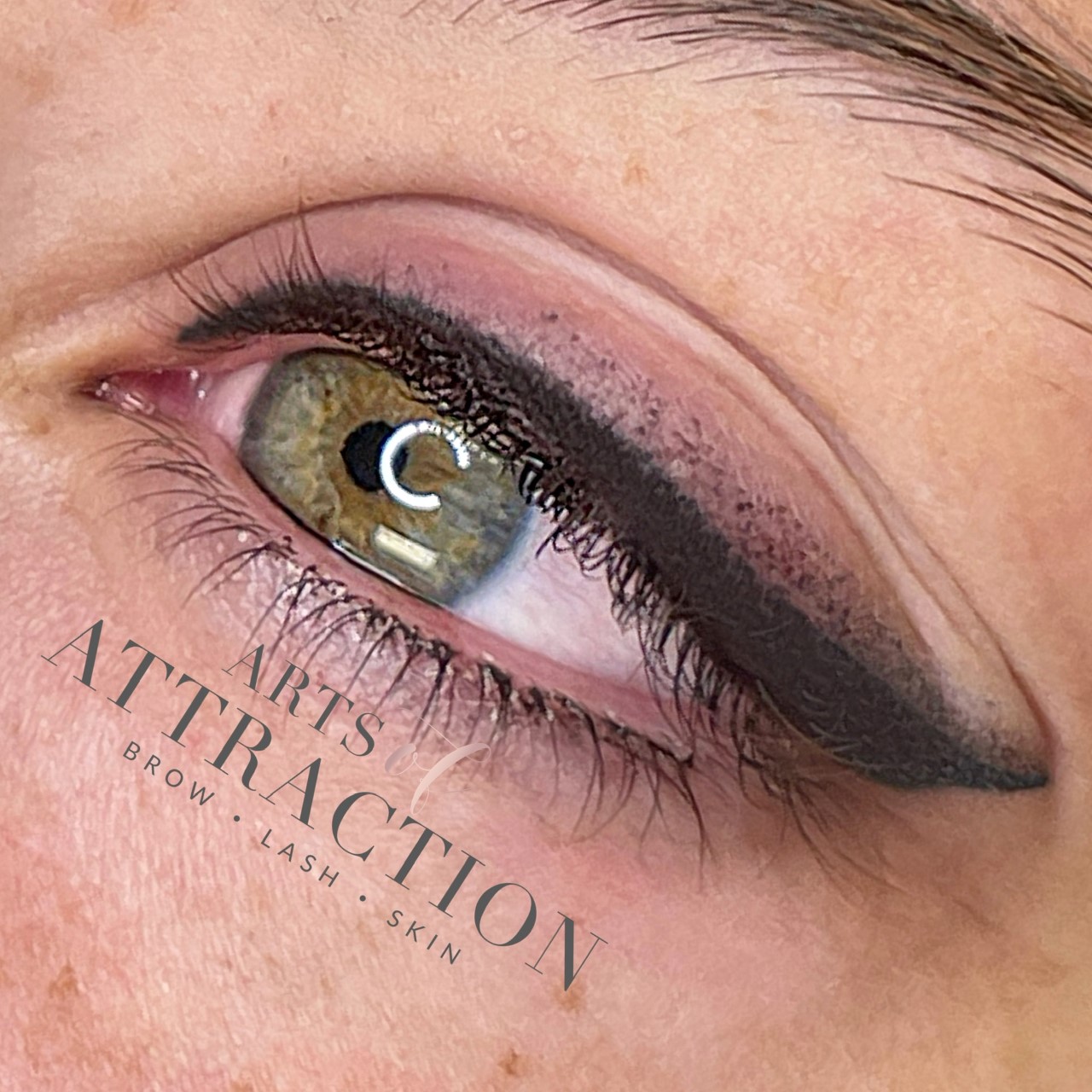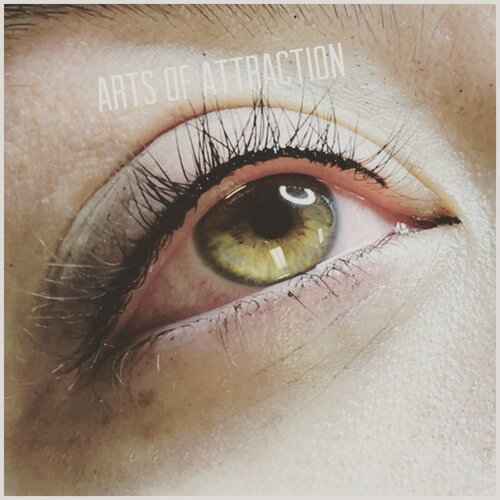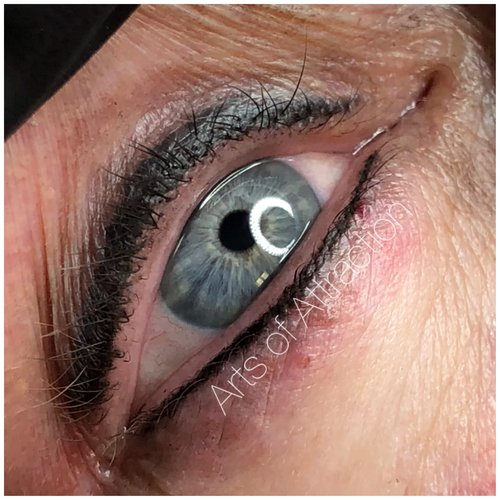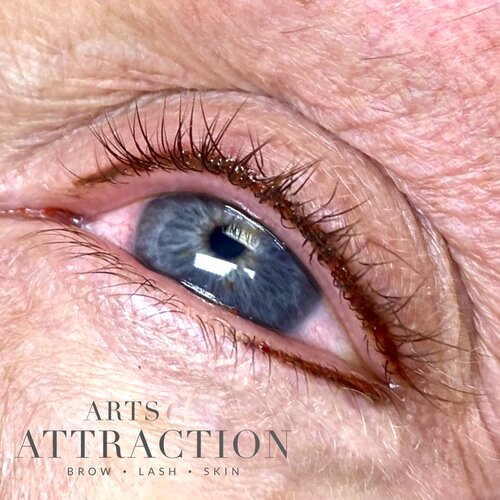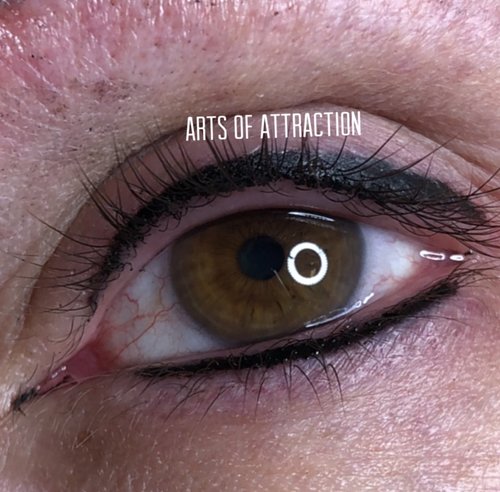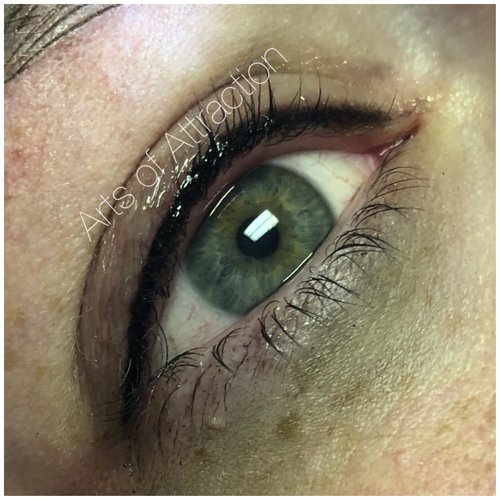 Eyeliner Treatments
Full Coverage Eyeliner With A Non Traditional Technique Such As Cat Eye, Ombre & Cosmic Effects: $550
Top Or Bottom (One Only): $400
Both (Combo Special): $600
Lash Enhancement (Thinly Across The Lashline) – Top Only: $300
Lash Enhancement – Top & Bottom Special: $400
As you might've guessed, this treatment involves tattooing a light black/brown line of ink across the lashline, think of it as a light
permanent eyeliner
but with a more natural finish. The area is numbed first, and then thin liner is tattooed right in the lash line. We fill in between the lashes to create the illusion of thicker, darker, and completely full lashes without looking lined or like obvious makeup. This treatment endures a 4 week touch-up period after the initial two-step process. However, once your touch-ups are done the results last up to 3-5 years, which is a pretty high pay off if you ask us. The tattoos can be added to your top or lower lashline, or both, so either way the tattoos add an instant noticeable definition to your eyes.
A $100 non-refundable deposit is required in order to book any form of semi-permanent makeup.
Initial Touch-Up is included, but must be done within the first 30-60 days to avoid an additional charge.
Note: Please refrain from taking any form of a blood thinner at least 48 hours prior to your appointment, this includes, but is not limited to: Alcohol, Ibuprofen, Aspirin, Fish Oil, Turmeric, Coffee(caffeine), etc.
Who is Not An Ideal Candidate?
Cannot be using Accutane or Retin-A or any kind of acne treatment within 12 months of procedure
Cannot have had Microneedling (or any similar treatment that opens the skin) at least 2 weeks before or 2 weeks after treatment
Cannot be using Latisse
Pregnant or Nursing
Hemophilia
Any kind of heart condition
High blood pressure
Diabetic
Allergies to Lidocaine
Viral infections or diseases
Epilepsy
Had an organ transplant
Blood borne conditions such as HIV or Hepatitis
Skin cancer
Any other cosmetic surgery/procedure