Sparkle Strands
Starting at $3 per strand
Glam Hair, it is the hot beauty trend that adds just the right amount of glitz & glam! Fairy hair is composed of thin, iridescent tinsel strands that are tied to a single strand of your natural hair at the root.
There's no heat, glue, clips, or damage involved!
Strands will stay in your hair until the hair itself sheds naturally. You can wash, brush, blow dry, & style as normal. Get ready for a dazzling amount of compliments with this new service!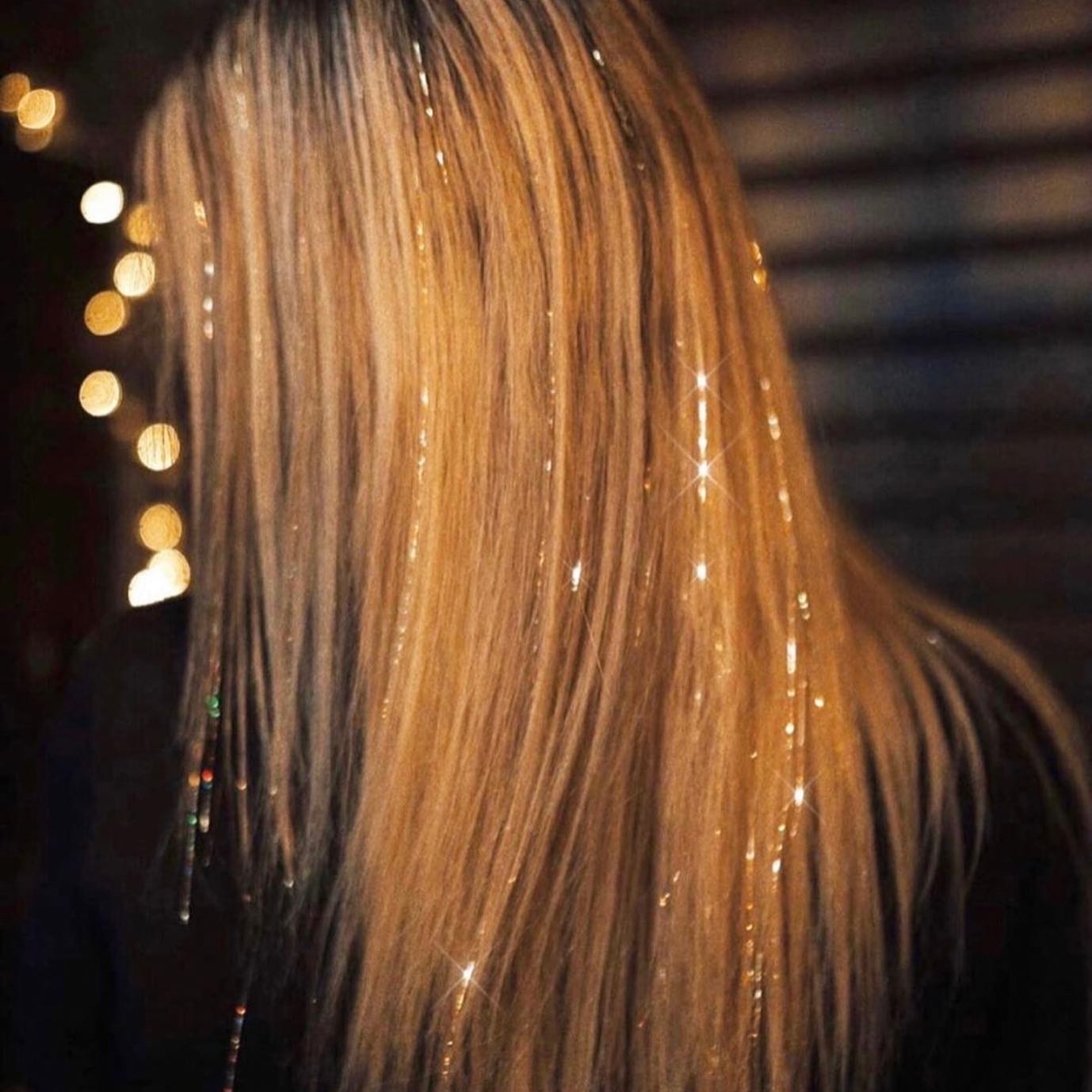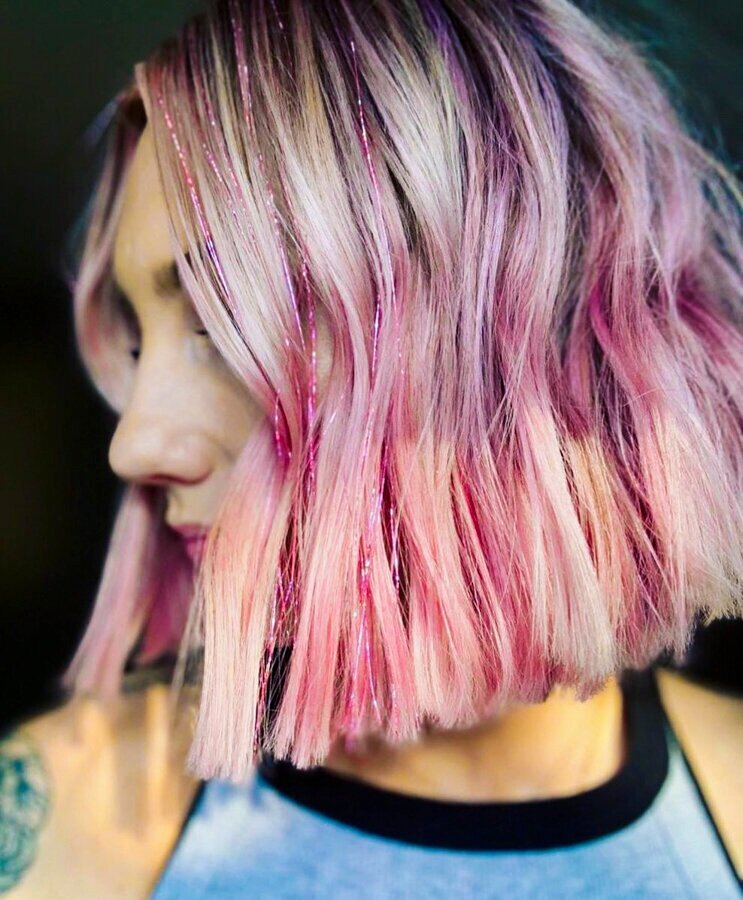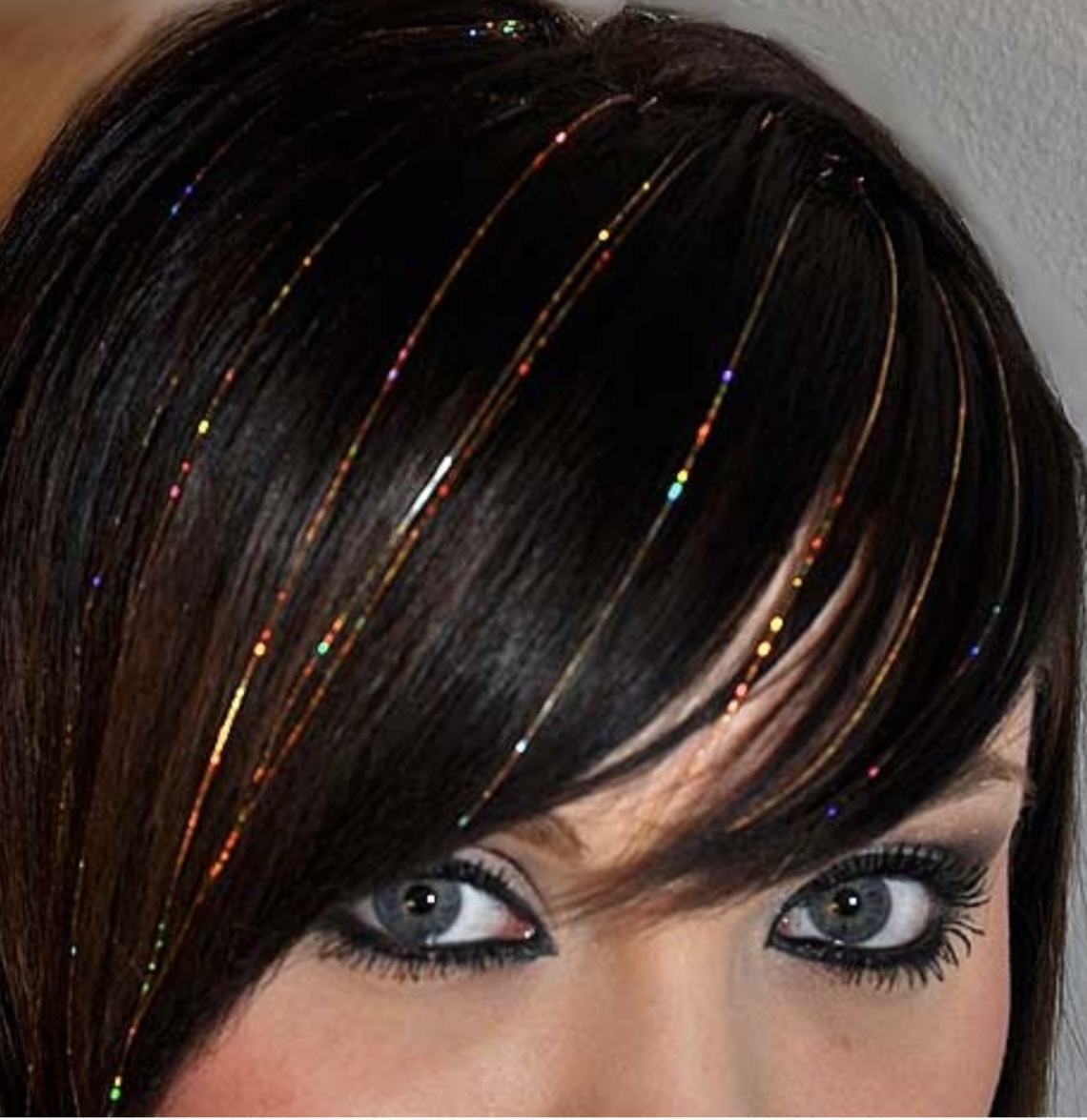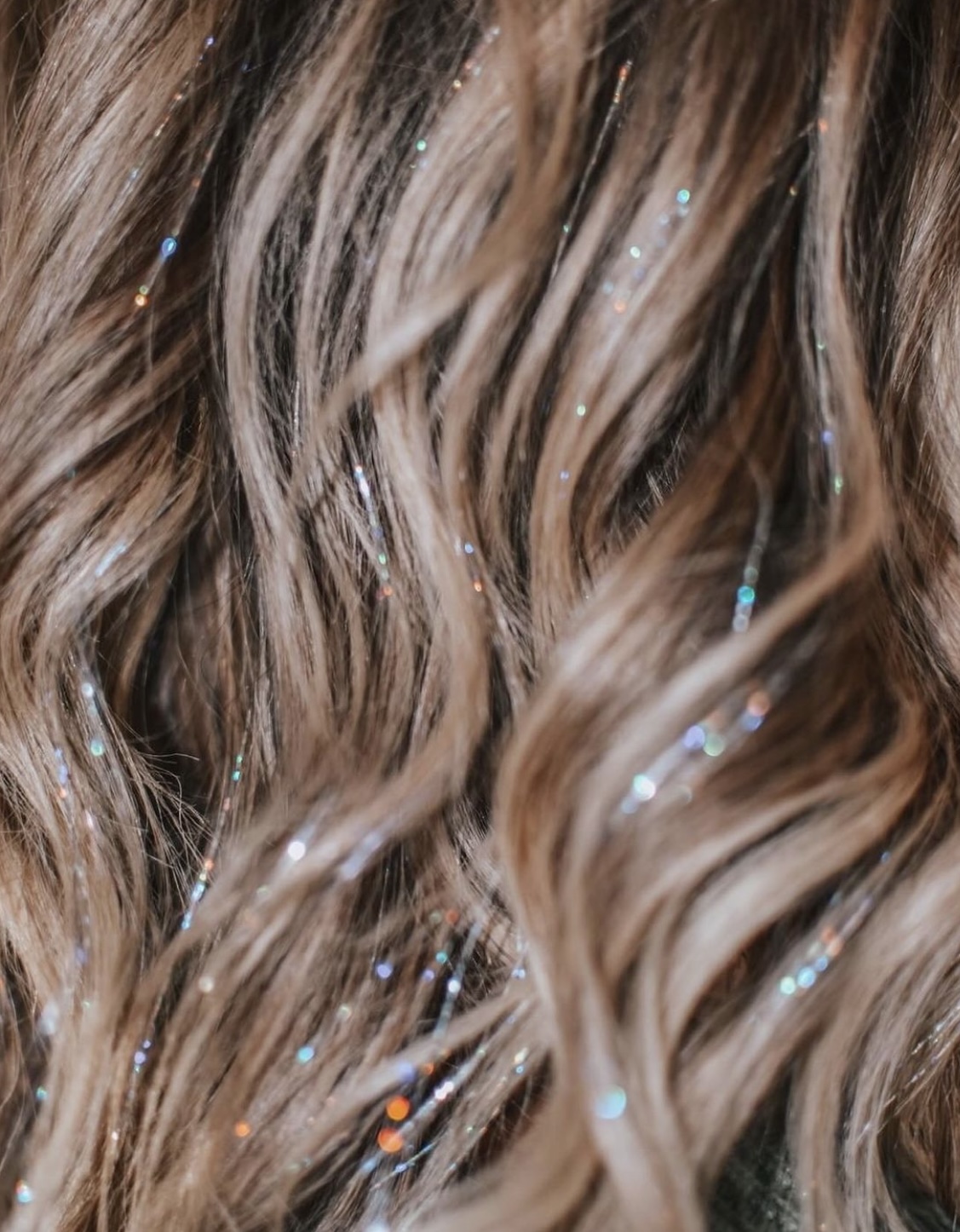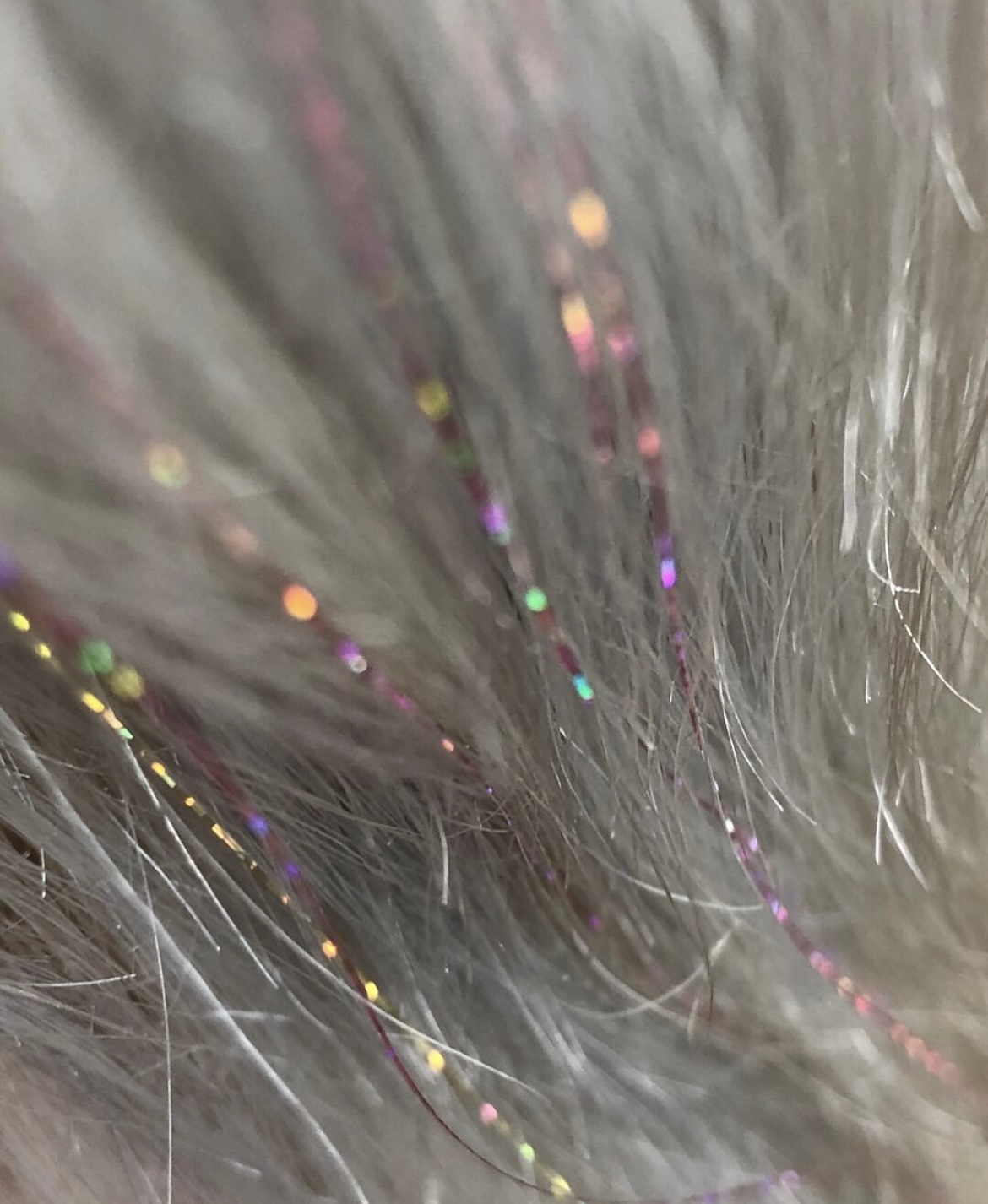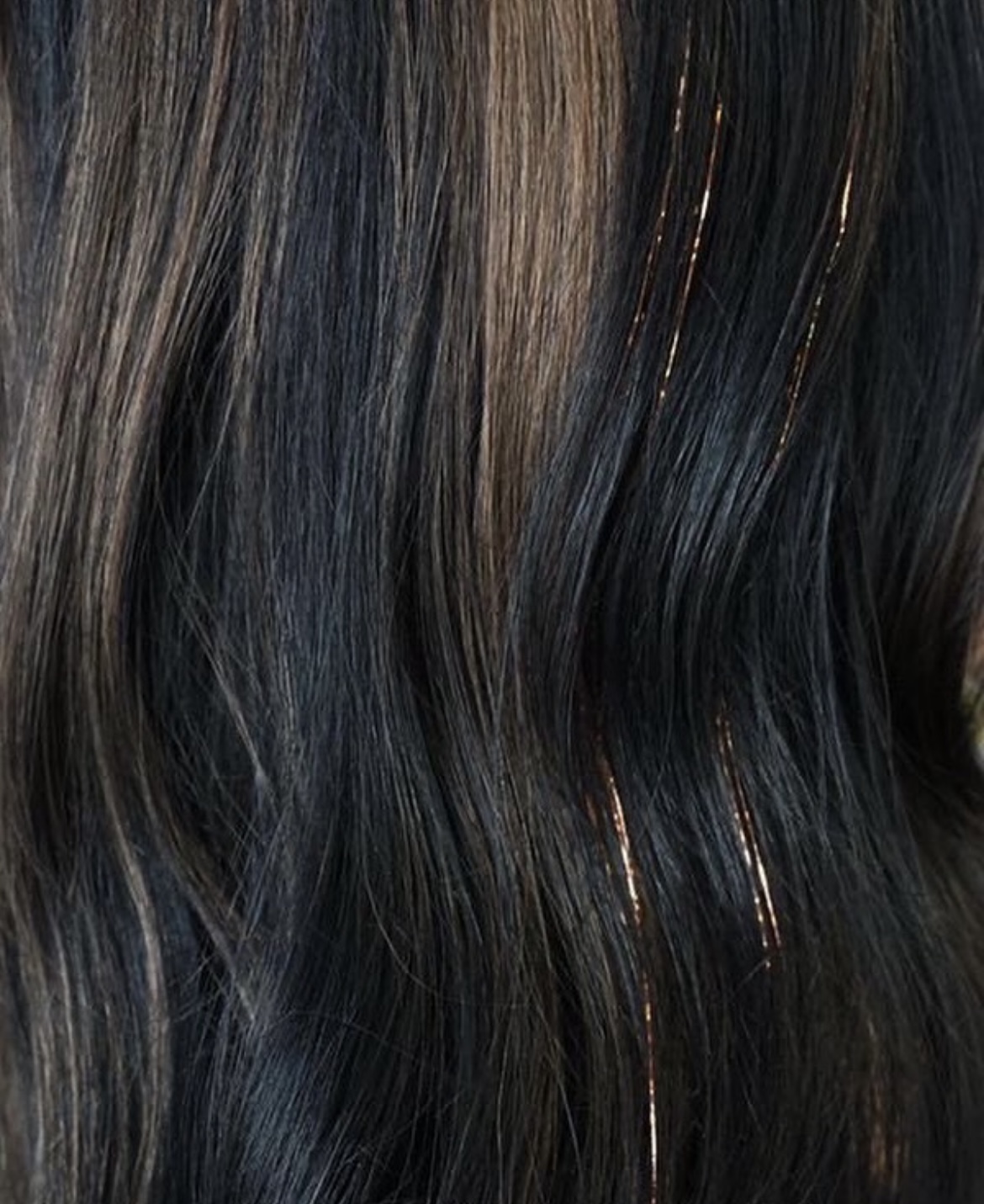 Feather Hair Extensions
Feather Hair Extensions – $6.99 per feather
Feather hair extensions are a gorgeous way to spice up your hairstyle! Feathers are 100% real rooster tail feathers and can be washed and styled like regular hair…no restrictions! Feathers are attached to your hair with tiny beads. Feathers can last for months with proper care and are easy to remove, without any damage to your natural hair. With a rainbow of colors to choose from, it's easy to express your unique style!