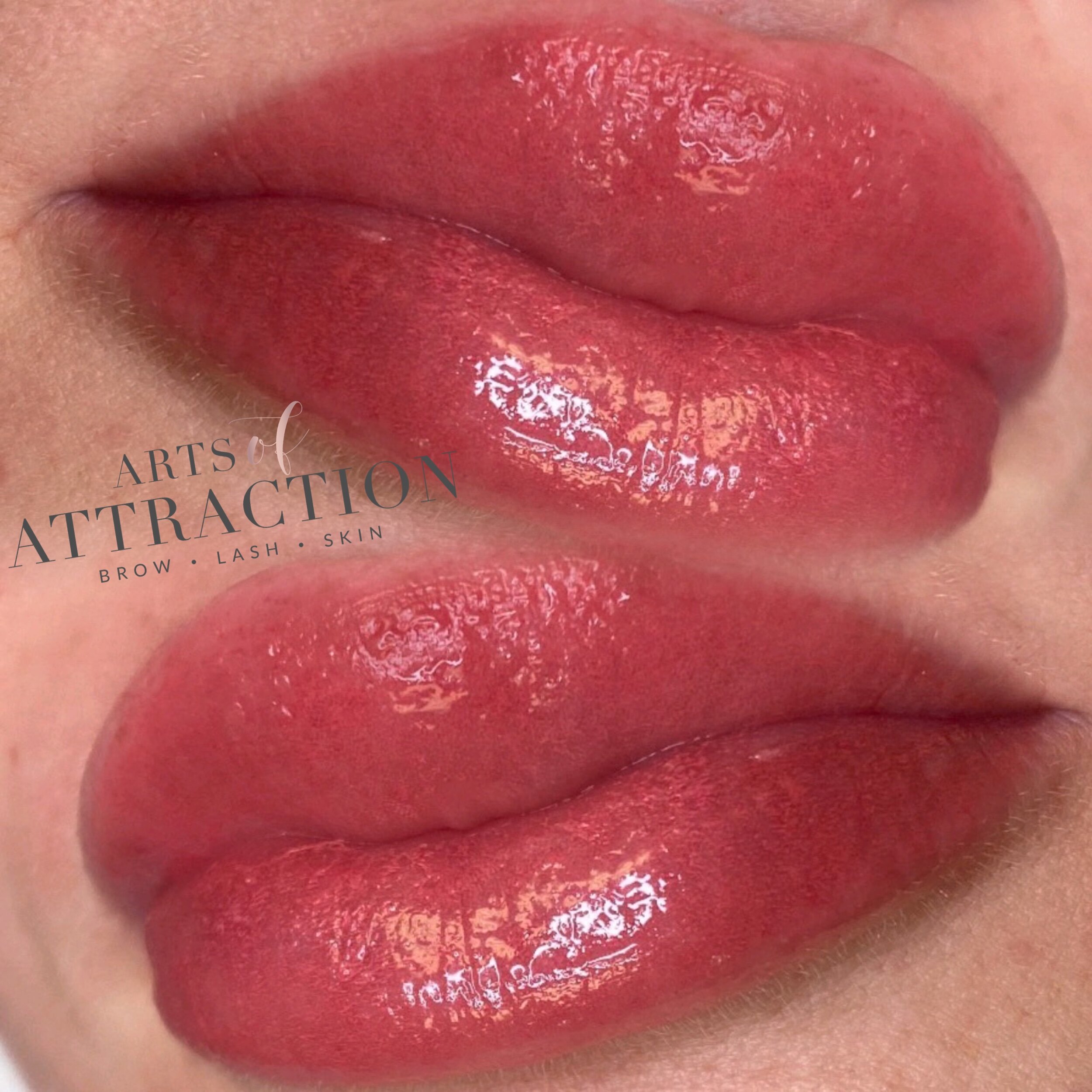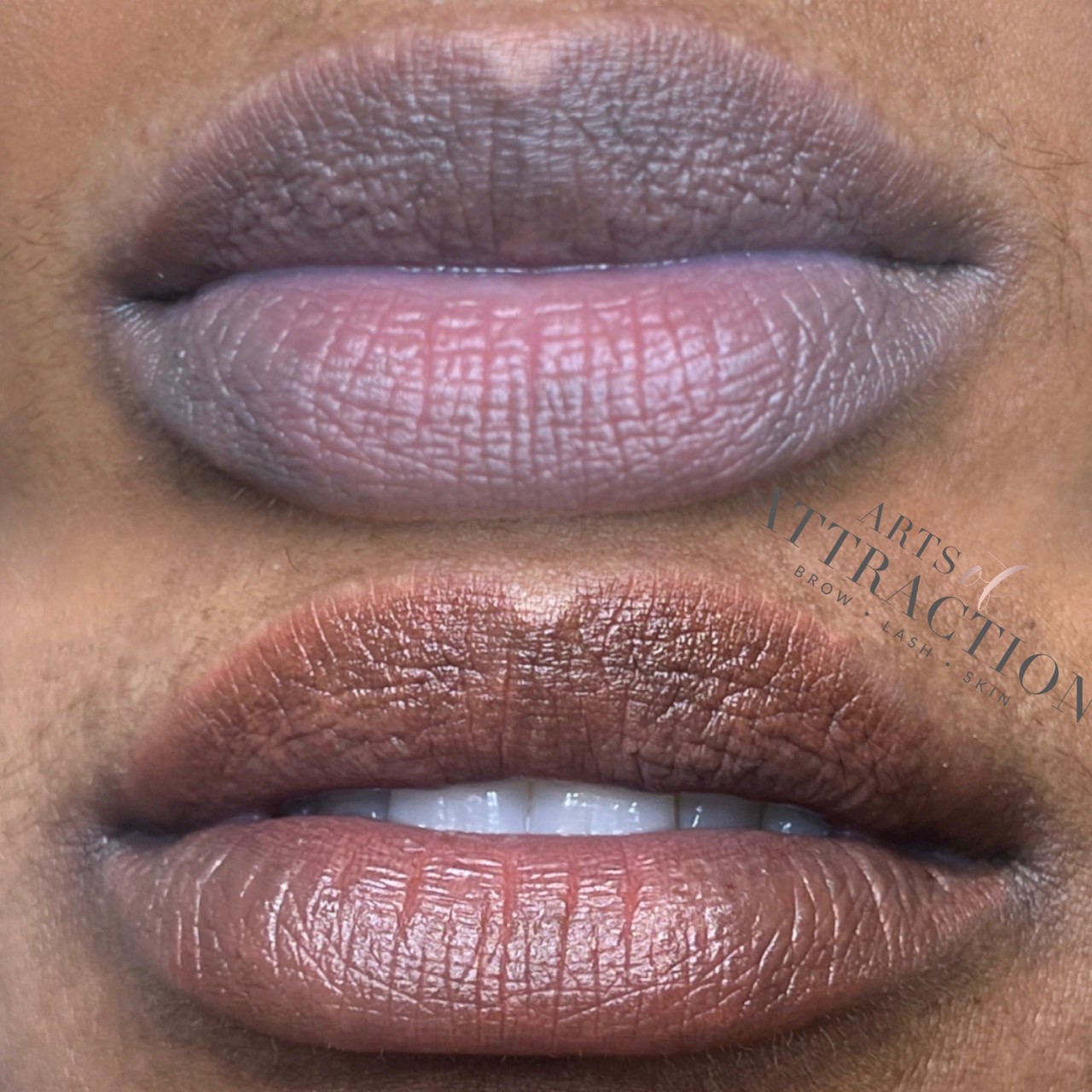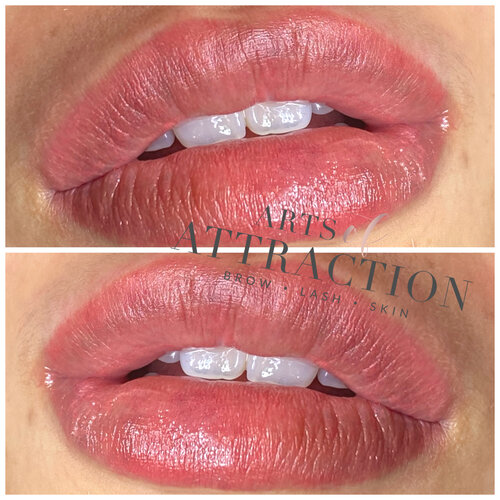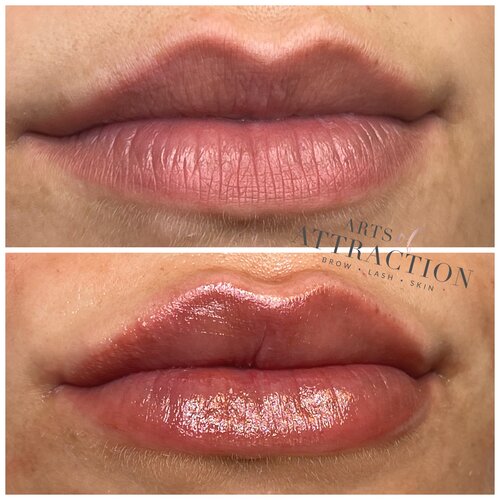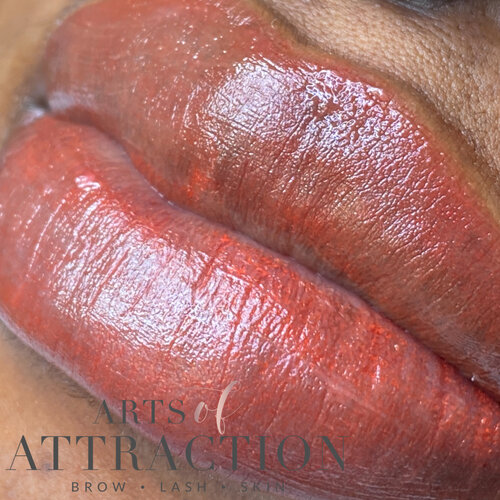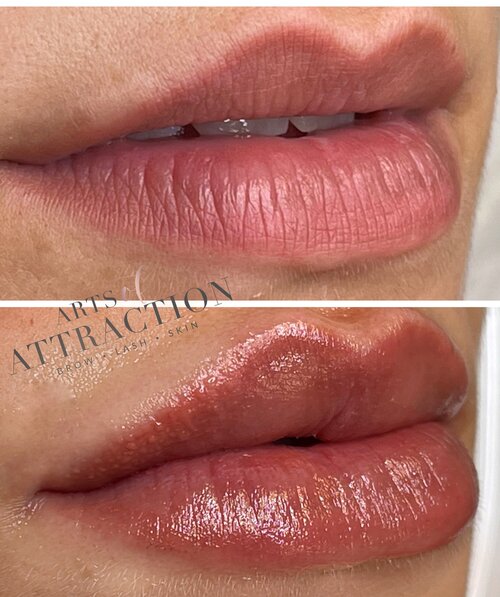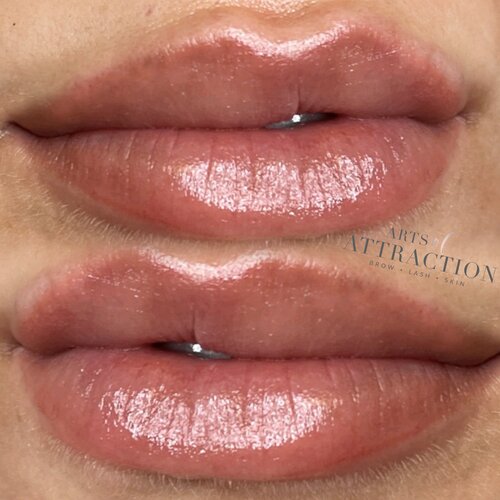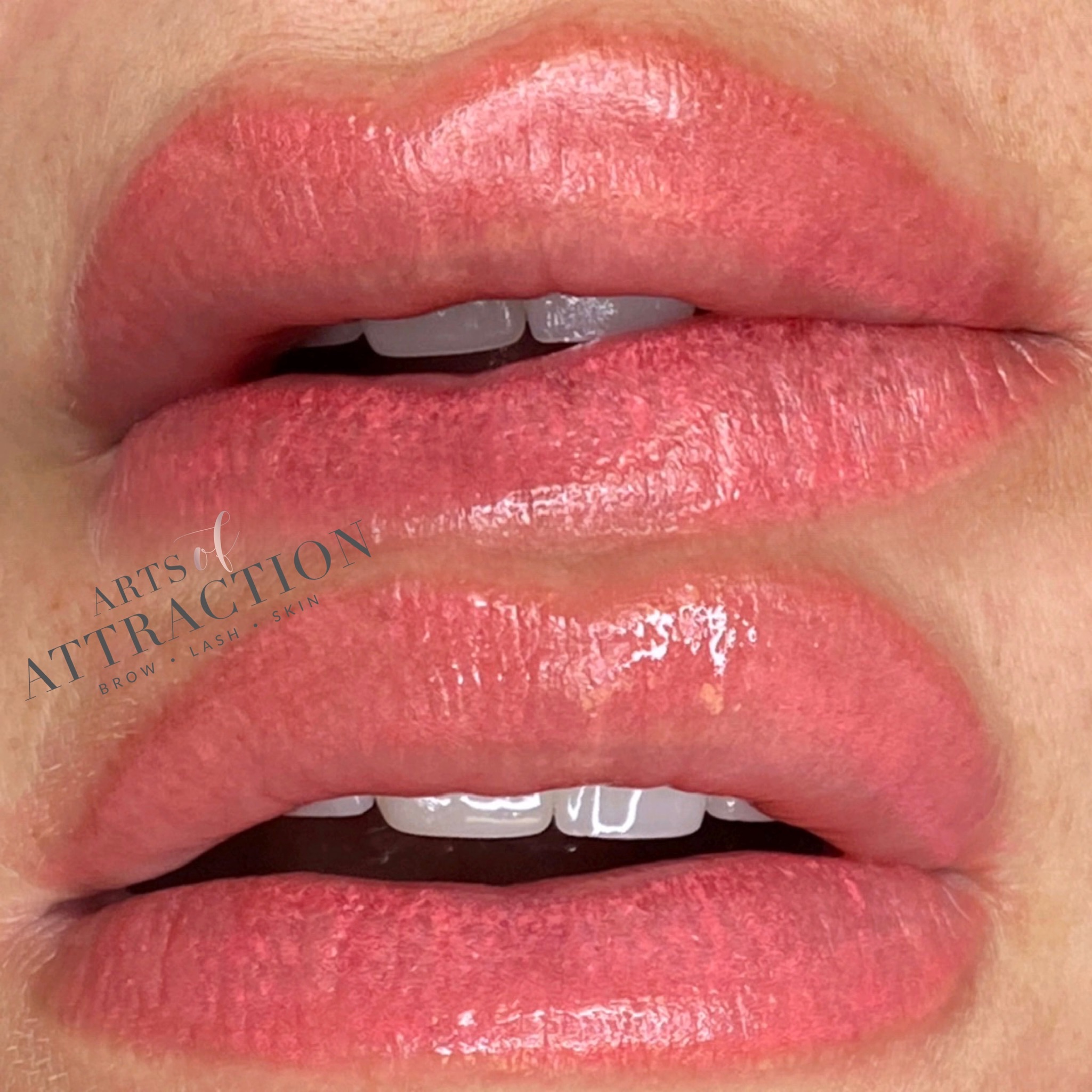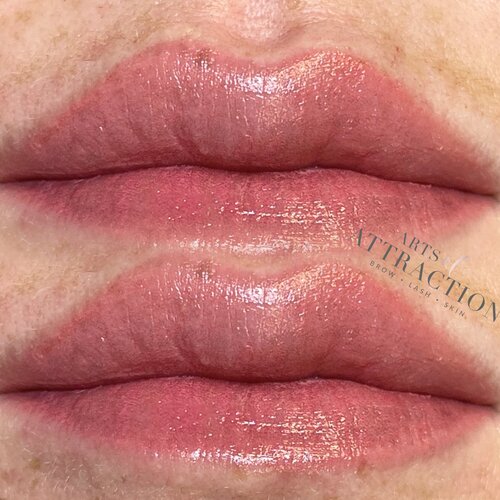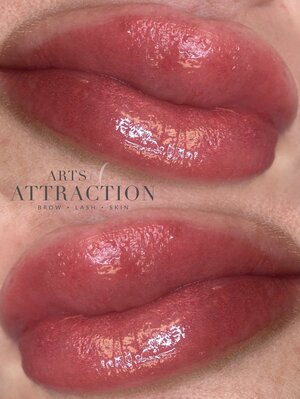 Lip Treatments
Lip Blushing: $600
Lip Correction: $715+
Dark Lip Neutralization: $880+
Lip Blushing is a form of semi-permanent makeup. Essentially, it is a cosmetic tattoo of the lips that enhances the beauty of the natural lip color, improving the shape of the lips, giving definition and the illusion of fullness.
What is a Lip Correction?
Lip Correction is essentially where we will go in and correct areas in the lips where there may be a missing or dissolved border, this may involve a scar in the area as well.
What is Dark Lip Neutralization?
Dark Lip Neutralization is a specialized treatment series for those with cool or dark lips in which we neutralize the darkness in the lips to reach a desired color. We look at your lips and neutralize them by cancelling out the original color. With Dark Lip Neutralization, we include the initial appointment as well as 2 touch ups(if needed). Each session is spread out at least 6 weeks apart. It may take 1-3 sessions to achieve your look, there are special cases in which additional sessions are needed. Fitzpatrick 3 and up.
How Can Permanent Lip Liner and Lip Color Help You?
Permanent lip liner and lip color can improve the appearance of lips for women and men. It helps lips appear more defined without surgery or fillers and restores color to lips that are too pale. Permanent lip liner eliminates the daily use of pencils to outline, fill in, or reshape lip borders.
A $100 non-refundable deposit is required in order to book any form of semi-permanent makeup.
Important! Required minimum of 30 days for skin to heal before we will schedule your Touch-Up. Initial Touch-Up is included, but must be done within the first 30-60 days to avoid an additional charge.
During the Touch-Up, we will apply more pigment, completing your look of your perfect lip color look!
We use only the best quality pigments that heal true to color. All materials used during each and every appointment (including pre-sterilized blades) are 100% disposable. We strictly adhere to both Florida Public Health and OSHA guidelines for proper infection control practices.
Please check the FAQ link to make sure you meet all qualifications to receive this service.
Important Notes Before Your Appointment:
Make sure to exfoliate the lips 3 days prior to your appointment for optimal results.
Please email us a picture of your lips taken in natural sunlight, no filter, and not blurry: Info@ArtsofAttraction.com so that we are able to ensure the correct service to match your needs and desires.
Please refrain from taking any form of a blood thinner at least 48 hours prior to your appointment, this includes, but is not limited to: Alcohol, Ibuprofen, Aspirin, Fish Oil, Turmeric, Coffee(caffeine), etc.
Please bring in your favorite lip gloss or lip color, this is how we will make sure that your desired color is matched without simply stating a "red" or a "pink" color as this varies.
Let us know your personal goals for your lips, and we will map out exactly how to get you there – this can be a process!
Who is Not An Ideal Candidate?
VERY IMPORTANT: If you have ever had a fever blister obtain the prescription drug Valtrex and take 7 days prior to your procedure and 7 days after.
Cannot have had Microneedling (or any similar treatment that opens the skin) 2 weeks before & 2 weeks after
Under the age of 18
No Botox of fillers 2-4 weeks before procedure
Pregnant or Nursing
Diabetes
Glaucoma
Skin diseases such as psoriasis, eczema, and undiagnosed rashes or blisters on the site that is to be treated
History of cold sores (if so, consult with your physician. Many clients avoid cold sore breakouts by taking a Valtrex cycle prior to their appointment)
Allergies to makeup or colors
Easily triggered post inflammatory hyperpigmentation
Transmittable blood conditions like HIV or Hepatitis
Active skin cancer in the area to be tattooed
Hemophiliac
Healing disorders
On any kind of blood thinners (consult with your physician)
Uncontrolled high blood pressure or mitral valve disorder
Accutane or steroids (consult with your physician)