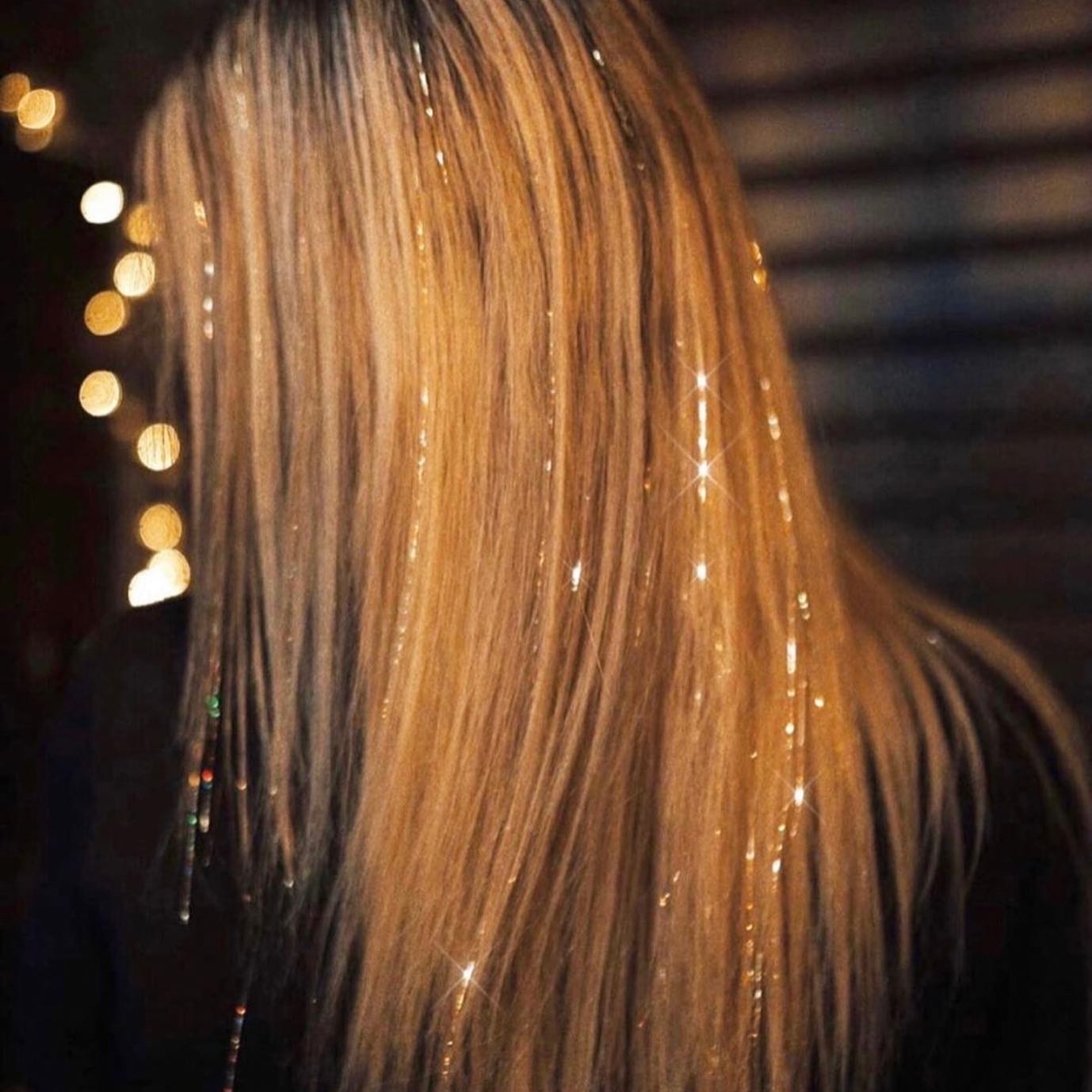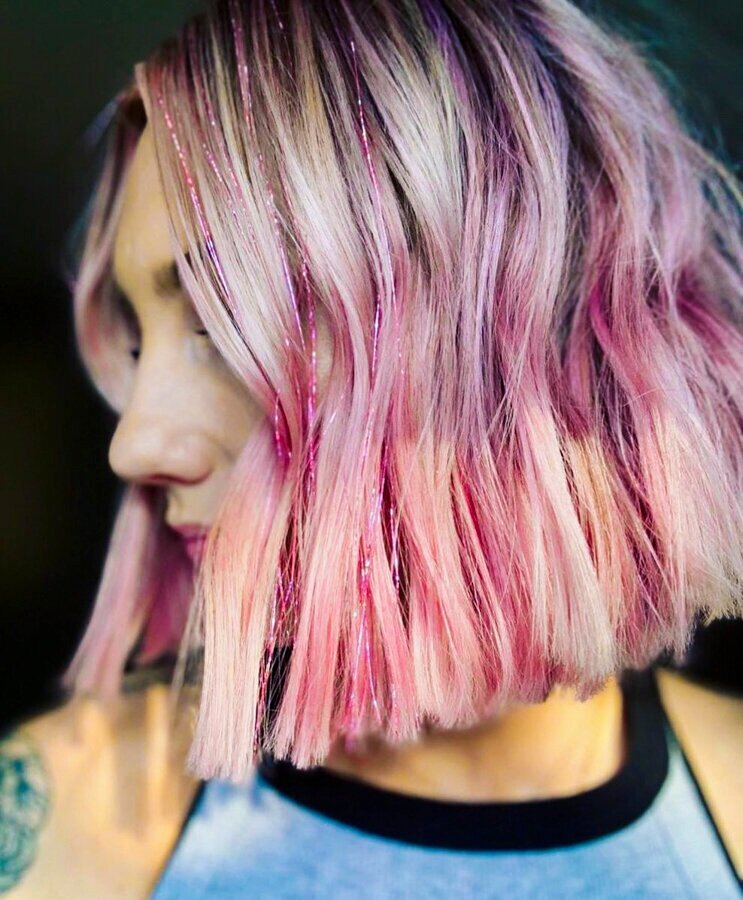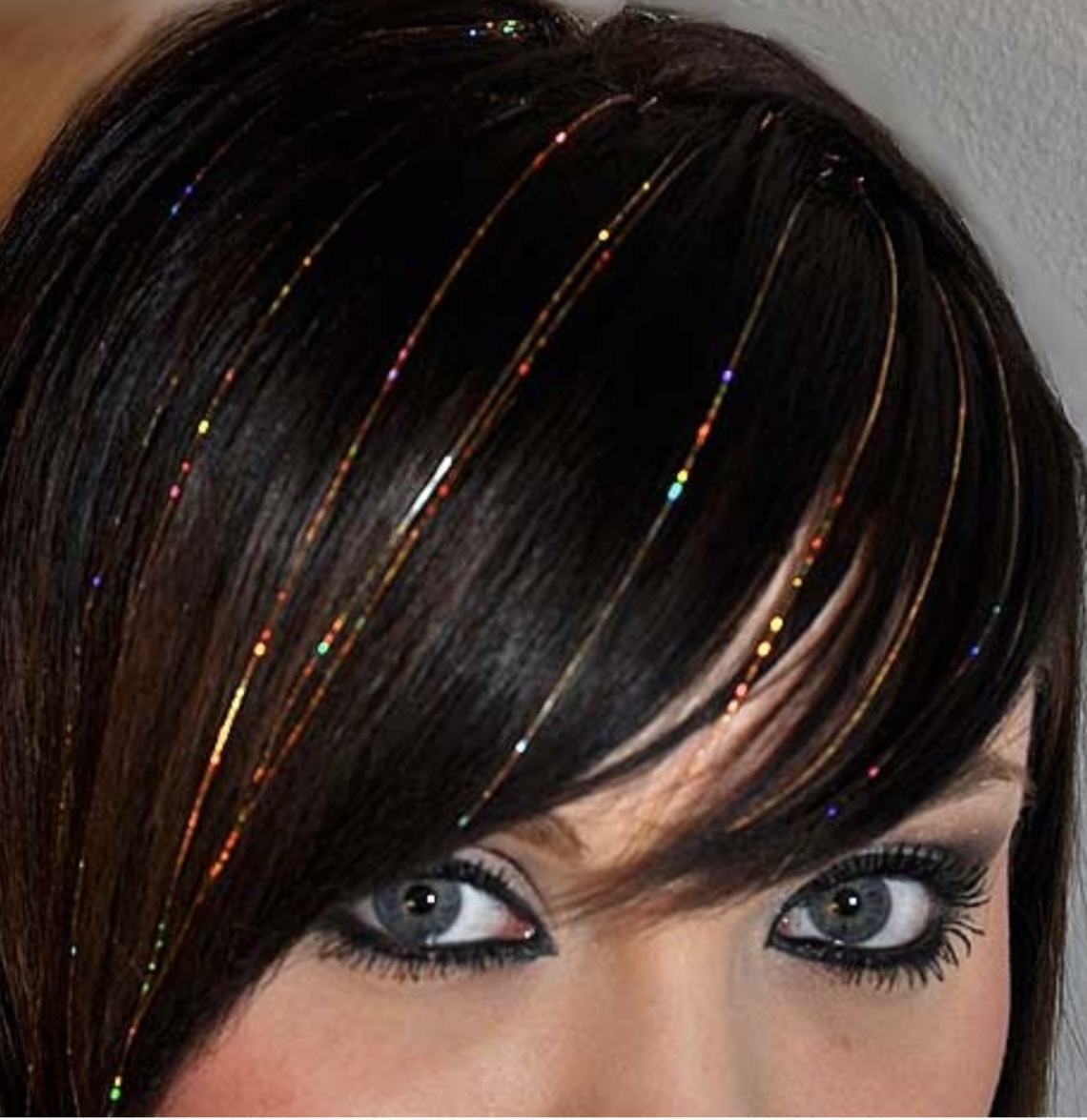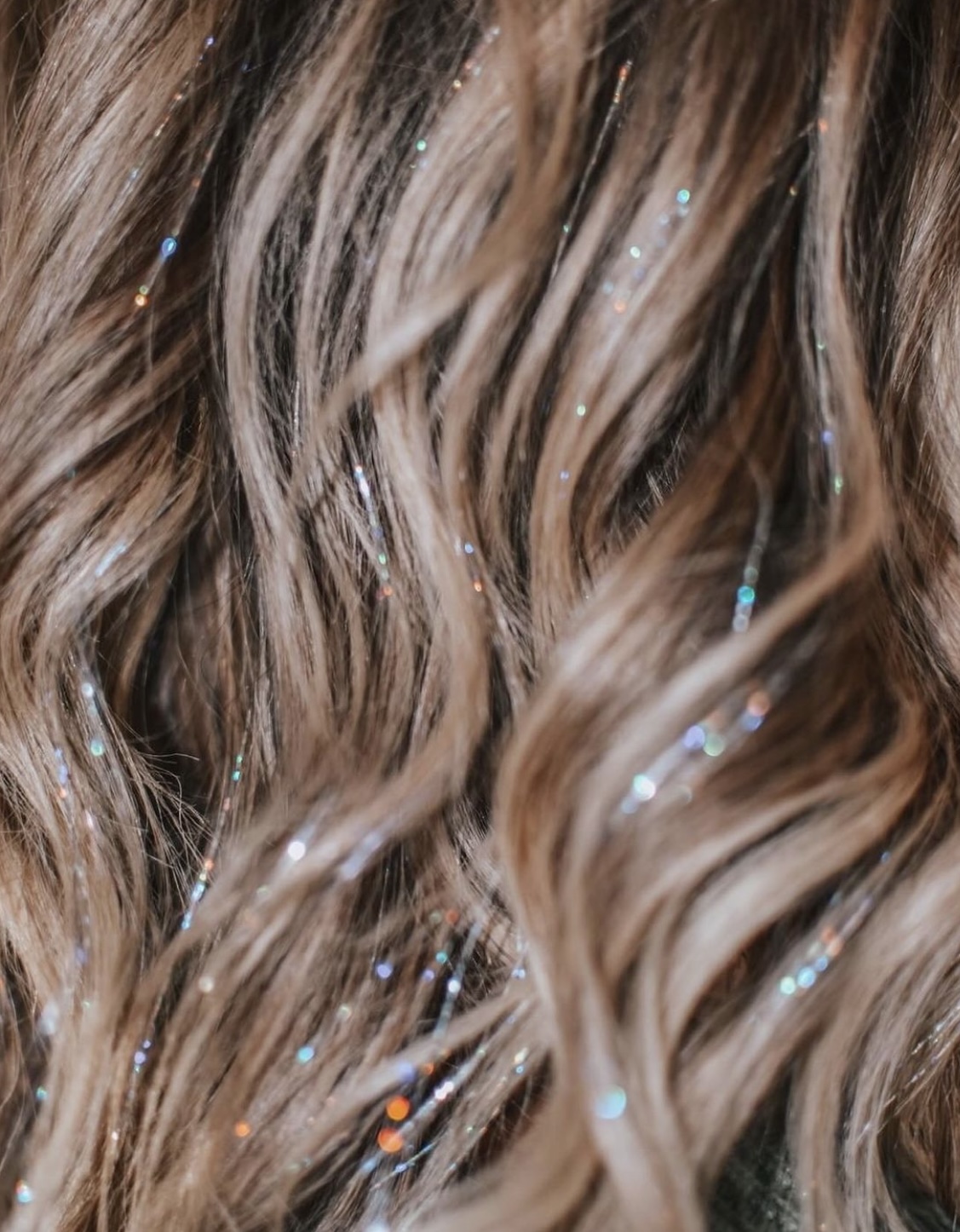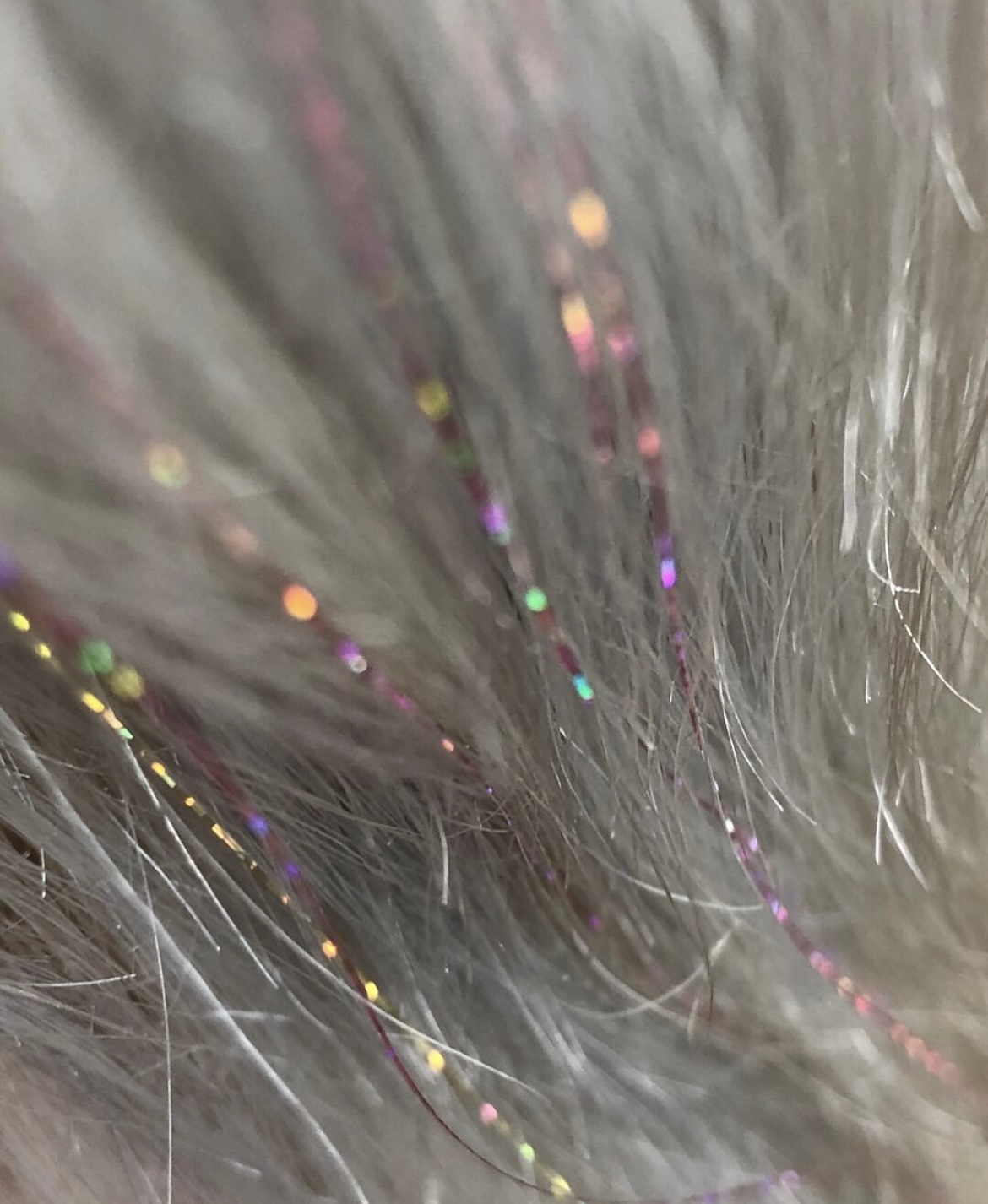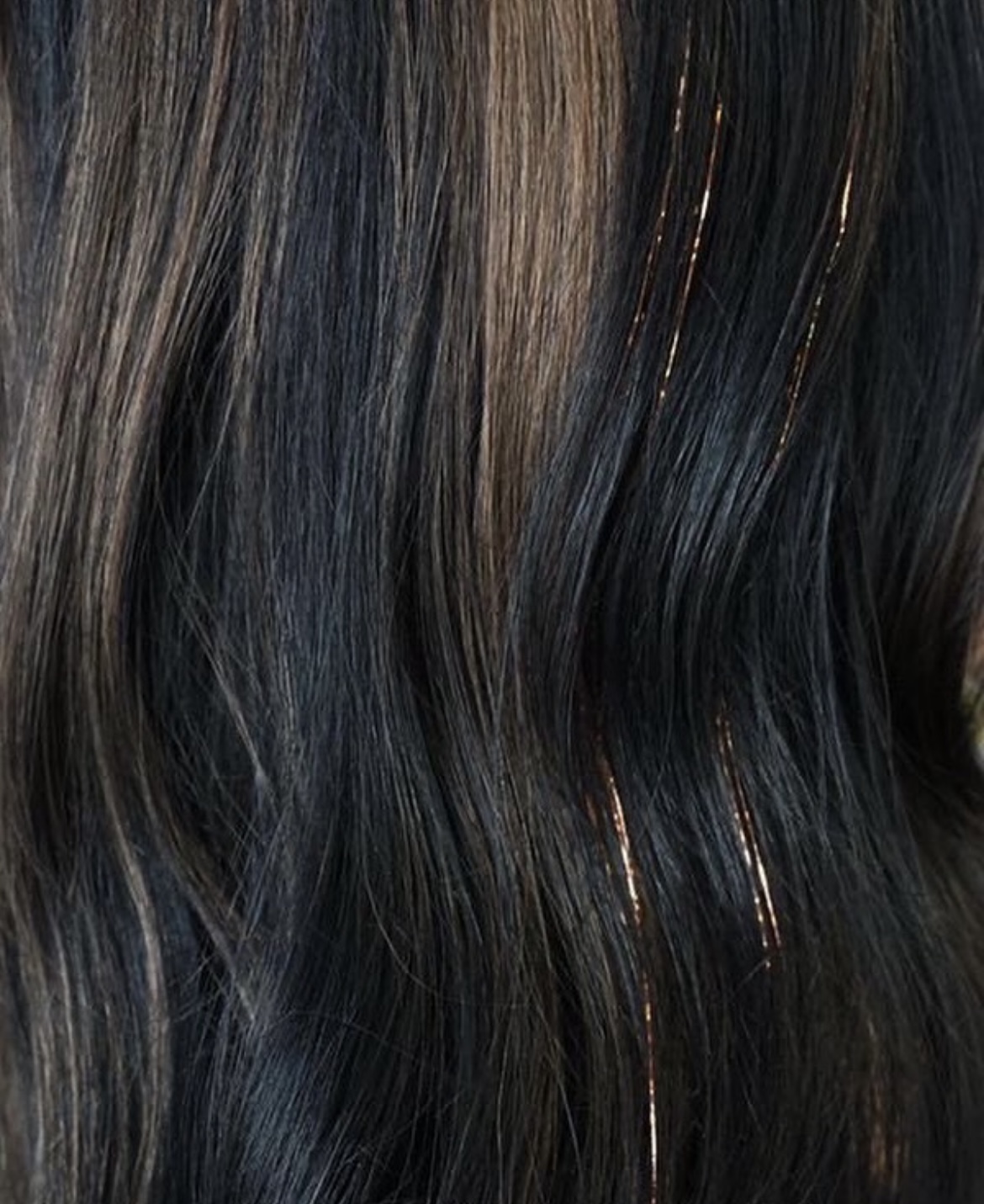 Sparkle Strands
, also called
Fairy Hair
, it is the hot beauty trend that adds just the right amount of glitz & glam! Fairy hair is composed of thin, iridescent tinsel strands that are tied to a single strand of your natural hair at the root.
There's no heat, glue, clips, or damage involved!
Strands will stay in your hair until the hair itself sheds naturally. You can wash, brush, blow dry, & style as normal. Get ready for a dazzling amount of compliments with this new service!
Sparkle Strands/Fairy Hair
Starting at $2 per strand